SATs 2024: Everything You Need To Know
October 30, 2023 |
4 min read
As the SATs 2024 shortly approach us, we're here to help you and your pupils prepare for these important tests. This article will be regularly updated with new information about the SATs 2024 as it becomes available.

Every year, Third Space Learning prepares over 10,000 pupils across the UK for their KS2 SATs through our targeted one-to-one online maths tuition. Third Space Learning's online SATs revision programme helps to plug gaps in students' maths knowledge and gives them more confidence going into the SATs exam period. You can find out more about how the Year 6 SATs revision programme can help your target pupils as well as the impact it's likely to have across the attainment gap.
When are SATs 2024?
KS2 SATs dates
The KS2 SATs include these provisional dates. These will be updated once we receive the full dates:
Monday 13th May 2024: Spelling, punctuation, and grammar (Grammar/Punctuation Test) – 45 minutes
Monday 13th May 2024: Spelling, punctuation, and grammar (Spelling Test) – 20 minutes
Tuesday 14th May 2024: Reading Test – 60 minutes
Wednesday 15th May 2024: Maths Paper 1 (Arithmetic) – 30 minutes
Wednesday 15th May 2024: Maths Paper 2 (Reasoning) – 40 minutes
Thursday 16th May 2024: Maths Paper 3 (Reasoning) – 40 minutes
KS2 SATs (those sat by Year 6 students) will be administered during the week of 13-16th May 2024.
The optional KS1 SATs will take place across schools during a flexible 2-week period in May.
When are the KS1 SATs 2024 and what do you need to know?
KS1 SATs will now be optional and it is now up to schools and if they decide to administer them. If your school decides to take them, they will take place in May 2024 and will be sat in classrooms. As schools are offered flexibility, the exact dates of the KS1 SATs tests vary from school to school with each choosing their own dates within a certain range. The dates selected by schools will vary based on a number of different factors, but we do know that the tests will take place in May. The KS2 optional SATs papers will be in Maths, Reading and Grammar, and Punctuation and Spelling.
When are the KS2 SATs 2024 and what do you need to know?
The dates for the KS2 SATs normally run over a one-week period. In 2024, the KS2 SATs will take place between Monday 13th May – Thursday 16th May. Over this period, pupils will sit 6 different tests, with English normally taking place at the beginning of the week and maths at the end.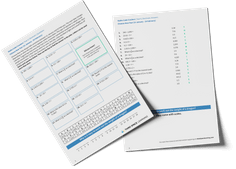 6 FREE KS2 SATs Papers Maths
2 sets of free KS2 SATs papers ie 2 Arithmetic, 4 Reasoning Papers in line with National Assessment, including mark scheme, content domains and thresholds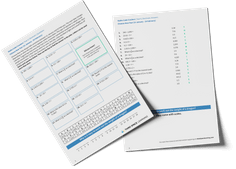 Download Free Now!
What will children be tested on in their 2024 SATs?
Of course, we all wish we knew the answer to this question! The SATs test for Year 2 and Year 6 will look quite different. KS1 SATs consist of a total of 6 papers altogether, usually not sat under timed conditions. They are also marked internally by the school.
KS2 SATs consist of 6 papers too, but to be sat within time restrictions. In addition, there is a teacher-assessed element in KS2 to establish a 'Writing' score. These papers are sent back to be marked centrally with marks standardised around a score of 100.
Year 2 national tests: KS1 SATs papers 2024
6 and 7-year-olds in Year 2 will sit the following SATs papers in May 2024.
KS1 maths SATs
There will be 2 papers.
Paper 1 is a 25-mark arithmetic test which should take around 15 minutes.

Paper 2 involves reasoning, problem-solving and mathematical fluency. This paper has 35 marks available, will last for roughly 35 minutes, and contains a variety of question types

.
KS1 SPaG SATs
There will be 2 papers.
Paper 1 is a 20-word spelling paper, comprising 20 marks. The spelling test should take around 15 minutes.
Paper 2 consists of grammar and punctuation, with two sections taking around 10 minutes per section.
KS1 reading SATs
There will be 2 papers.

Paper 1 consists of a variety of texts totalling between 400-700 words. There will be a number of questions for pupils to answer dotted throughout.

Paper 2 consists of a reading booklet containing different passages of text. This will average out at roughly 900 words.
Year 6 national tests: KS2 SATs papers 2024
10 and 11-year-olds in Year 6 will sit the following compulsory KS2 SATs papers in 2024. In addition, some schools will be chosen for science sampling and will also sit a KS2 science paper.
KS2 reading SATs
This is one paper, with questions that are based on 3 different passages of text. Pupils will have 1 hour to complete the paper

.
The KS2 SPaG SATs
There is a 20-word aural spelling test which should last around 20 minutes.
There is also a written element which consists of an English grammar and punctuation paper, which will last for 45 minutes.
The KS2 maths SATs
There will be 3 mathematics papers.

Paper 1 is an arithmetic paper which will last for 30 minutes.

Papers 2 and 3 are reasoning papers which will last for 40 minutes each.
Preparing for KS2 SATs 2024 in maths
Preparation for KS2 SATs really does make a difference. Your first step should be to read our article on the topics and strands that are worth the most marks and most likely to come up in SATs 2024.
Find out more: How To Create A Year 6 Maths Revision Programme So That All Your Pupils Achieve 100 In KS2 SATs
In addition to this detailed analysis, Third Space Learning can provide you with everything you need to prepare with maths revision step-by-step guides, as well as hundreds of free resources such as:
Information for SLT planning their SATs timetable for 2024
When will the KS1 SATs papers be released?
It is likely that the KS1 SATs papers will be released from embargo by the Standards and Testing Agency early in June 2024. At this point, you can expect to receive both the test materials including the mark scheme and the scaled score conversion tables.
When do the KS1 SATs results 2024 come out?
As the papers at KS1 are marked internally by teachers in accordance with the mark scheme provided by the Standards and Testing Agency, it is up to schools to decide when and if they share the results.
Schools are not obliged to share the results of these tests with parents, but many include a summary of them in the end-of-year report.
When will the KS2 SATs papers be released?
As a general rule, the KS2 SATs papers are released at the end of May. If you're interested in what they found (and what's likely to come up in your maths SATs 2024!) follow the links to the results from the most recent national assessments:
Without confirmation from the Standards and Testing Agency on when the papers will be released, we can only speculate for now, but years of SATs papers indicate that we can expect to see them near the end of May or the beginning of June depending on how the days of the week fall.
When do the KS2 SATs results 2024 come out?
Standards and Testing Agency will release the KS2 SATs results 2024 at the end of the summer term, most likely during July.
The next key date for KS2 SATs results is when the league tables are published and each school's performance is then subject to wider scrutiny along with their Ofsted report. In 2019, the government released these in December.
When to apply and the varying time of the tests in your school
Schools can vary a test time between 7am and 7pm on the day of a test, so that an individual pupil or part of the cohort can take a test on the scheduled date, but at a different time from the rest of the cohort. In these circumstances, schools no longer need to submit a notification to the Standards and Testing Agency (STA) as was previously the case.
For further guidance on this from the STA, see how to apply for a timetable variation.
Special consideration for SATS
This can be applied for from 16th May 2024 (Thursday of SATs week), and you have one week to do it. Many schools do not apply for special consideration for pupils when they are allowed to.
The following circumstances are all eligible for Special Consideration (if they have had some form of impact on the child, of course). This adds an additional 3 to all scaled scores for the pupil (if the application is accepted). Note the 3 scaled score addition won't show on your results on NCA tools, but the pupils will be marked with a symbol to show it has been granted, so you can add the 3 scaled score points.
Bereavement of a family member or close friend within 12 months of the tests.
The pupil, or a close family member, has a diagnosed terminal illness at the time of the tests.
The pupil or a close family member has suffered a severe or permanent injury or illness or has undergone major surgery, in the 6 months prior to the tests.
A serious domestic incident occurred within 2 weeks of the start of the tests.
A longer-term major incident that occurred in the 6 months before the tests is still having an impact on the pupil at the time of the test.
Helpful GOV.UK links for KS1 and KS2 SATs 2024
Much of the key documentation is available on GOV.UK and updated for every academic year.
KS1: National Curriculum Assessments KS1 tests page. This includes:
Key stage 1 assessment and reporting arrangements
Key stage 1 calendar of SATs dates
Access arrangements
Test administration
Maladministration
KS2: National Curriculum Assessments KS2 tests page. This includes:
Key stage 2 assessment and reporting arrangements
Key stage 2 planner
Planning
Access arrangements
Test administration
Monitoring visits
Maladministration
Results
In addition, you may need the Key Stage 1 Teacher Assessment Guidance and the Key Stage 2 Teacher Assessment Guidance.
Previous SATS guidance
SATs have been running in their current incarnation for 5 years; there were no government standardised assessments in 2020 and 2021 as a result of the Covid-19 pandemic. Find out about the others below:
Do you have pupils who need extra support in maths?
Every week Third Space Learning's maths specialist tutors support thousands of pupils across hundreds of schools with weekly online 1-to-1 lessons and maths interventions designed to plug gaps and boost progress.

Since 2013 we've helped over 150,000 primary and secondary school pupils become more confident, able mathematicians. Learn more or request a personalised quote for your school to speak to us about your school's needs and how we can help.