How To Create A Year 6 Maths Revision Programme So That All Your Pupils Achieve 100 in KS2 SATs [2022 UPDATE]
November 19, 2022 |
8 min read
Year 6 maths revision for KS2 SATs starts in earnest at different points for different schools. As SLT, Maths Lead or a Year 6 teacher, at a certain point in Year 6 you need to move from teaching the Key Stage 2 curriculum to your KS2 Maths revision programme.
To put it bluntly, SATs revision has to start somewhere and we all want it to be as painless as possible, especially this year with teachers facing so many additional and unexpected challenges.
This blog contains all the key information you need to make sure your own KS2 Maths revision programme is as effective and focused as possible to help children prepare for the exams and build stamina in maths– as well as being grounded in good Maths revision practice and knowledge of your pupils.
An effective, evidence-based SATs programme
Each spring, we teach booster maths lessons to approximately 10,000 Year 6 pupils across the UK every week as part of our Year 6 SATs revision programme. Each child receives targeted one to one maths tuition from a dedicated KS2 SATs tutor who is deliberately focused on teaching them how to answer SATs reasoning questions while also plugging any gaps and misconceptions in maths.
To ensure that the primary schools and pupils we work with get the best possible experience – and value for money – we regularly review and revise our SATs revision programme based on up-to-date data. And the results are encouraging. Schools return to us year after year with a different group of year 6 pupils.
"The SATs Revision programme has been fantastic for our Year 6 pupils. The fact that the questions that come up are really similar to the ones that crop up in SATs papers has worked well for us."
Nicola Glover, Headteacher, Castlechurch Primary School, West Midlands
This blog contains all our findings, and everything you need to know to create your school's own effective, evidence-based year 6 maths revision programme for the national curriculum SATs.
With the cancellation of SATs 2020 and 2021, our recommendations in this blog are based on data from 2016-2019 combined with our own internal re-evaluation of what a great SATs revision programme looks like.
Data from 100,000 pupils and 4 years of SATs papers
As well as being knee deep in data from your current Year 6, you've also now got the data from four previous Year 6 performances in SATs. So you'll have an idea of what's worked in the past for your Year 6 maths revision, or what hasn't.
And what you might want to do differently when preparing your KS2 revision in maths for in the run up to KS2 SATs 2023.
But what if, instead of looking at 30 or 60 pupils every year, you had data from over 100,000 pupils to review and analyse when setting your KS2 Maths revision programme?
That's the lucky position we're in thanks to the wide reaching popularity of our one to one maths interventions.
We've taught, recorded and analysed over 1,000,000 one to one maths lessons in order to inform how we structure our KS2 maths revision lessons for 2022.

That's probably over 10,000,000 questions asked by tutors and answered by pupils.
It's a staggering amount of data.
What's even more exciting is that we've also combined this data with our analysis of the 12 government national tests since 2016, the content domains, and difficulty level.
Question analysis from previous SATs papers
If you missed our analysis of previous SATs papers you may want to take a quick look at these articles first
What you should be aiming for with your year 6 maths revision for SATs
Our goal when starting this was always to end up with the best quality individual SATs lessons and the most effective order of SATs revision topics to ensure coherence of topic order and breadth of coverage.
This is the case whether pupils are doing our 15-week SATs revision programme or a longer SATs focused programme. Every lesson counts. And it's one of the reason we're able to achieve an average of double expected progress over a 14-15 week period.
When preparing students for the SATs 2019 we provided schools with a choice of 28 SATs revision lessons covering topics from Fractions of Shapes, Quantities and Amounts to Calculating Areas. Altogether these lessons covered 91% of all questions that came up in the SATs that year.
This was a good result, but we felt we could do better. And in the ensuing 2 and a half years we've had to prepare our next set of SATs lessons, we are pretty confident we'll score even better in 2023.
Just having at the back of your mind this concept of coverage for SATs is a really good start when creating your own SATs revision programme.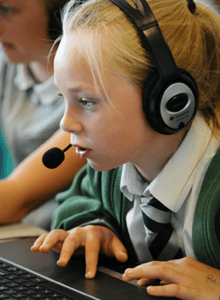 Learn More About Our 1-to-1 SATs programme
Discover how our online maths tuition can supercharge SATs results in your school.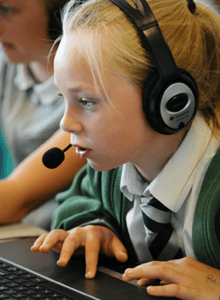 Find Out More!
Step by step analysis of 2016-2019 KS2 SATs data
Before we even got on to creating our SATs lessons our first task was to determine the order and topic coverage of these lessons based on our analysis of the 2016-2019 SATs reasoning papers and Year 6 arithmetic test.
Here's what we looked at
Topics and content domains that featured most often in the SATs
Cognitive domain for each question broken down by topic and content
Number of marks available per question per topic
Questions pupils found difficult, or were more likely to get wrong (taken from our QLA analysis in 2016, 2017 and 2018)
And here's what we found…
KS2 SATs Questions By Year Group
The first thing you should know is that no SATs question since 2016 has tested Year 1 or Year 2 content.
And while the majority of questions were on Year 6 content, in 2019 around half the marks went on Year 3, 4, 5 content – a trend continuing from the 2018 SATs.
Another important takeaway is that there was an almost even percentage of topics from Year 4 as Year 5 in the 2019 SATs tests – a great indicator that it's always worth revising as broad a range of topics as possible!
KS2 SATs Questions By Content Domains
We then broke the questions down by concepts and content domains. This showed us which content domains that turned up most often across the past four years, and which turned up the least.
This analysis shows that across all four years of SATs papers, 'Four Operations' questions came up most often, whilst 'Position and 'Direction' questions turned up the least. This is a good start, but there are also other measures of question importance we have to take into account.
KS2 SATs Questions By Difficulty According To National QLA
Our next step was to divide each domain into more specific topics (shown below) to work out how many marks they were worth.
We then combined this data with the national QLA (only available for 2016 and 2017), to gauge the likelihood of pupils to get a question on each topic correct. This gave us this chart of how many points each of our lessons are worth, and which cover topics that pupils particularly struggle with (higher difficulty numbers mean harder questions).
KS2 SATS Questions By Marks Per Content Domain
Then we looked how many marks were attributed to each content domain, as shown in the bar graph below. Unsurprisingly these broadly follow the same trend as the percentages of questions per content domain.
Four operations questions were worth the most marks, and position and direction questions the least.
So we now had a clearer idea of which content domains were most fully tested each year i.e. most likely to come up, and how many marks they were worth.
KS2 Maths Revision: Key Content Domains
Using these, we were finally able to work out which domains were 'most important' to teach for KS2 Maths SATs revision, starting from January…
To summarise, 'Four Operations' (aka Addition, Subtraction, Multiplication and Division) content seems to be most important to revise, having had both the highest percentage of questions asked and the most marks allocated across all four years. 'Fractions, decimals and percentages', 'Measurement' and 'Number & place value' are all also relatively important.
By contrast, 'Position and Direction' appears least important, having the least marks allocated to it and the lowest frequency of appearance.
Top lessons to teach for KS2 Maths SATs revision – and in what order
As part of our KS2 SATs intervention programme, we are providing schools with a weekly programme of lessons that ideally lasts 15 weeks for Year 6 (shorter programmes are available). For us, this little and often approach of weekly 1-to-1 tuition taught by a maths specialist is the magic number for impact and attainment.
For best coverage the programme then rolls over into Year 5 for the summer term.
As such, we're looking at the top 15 lessons to teach within the SATs booster phase of the programme. Obviously, if you start earlier (or later) than January, or teach revision lessons more frequently, you'll need to adapt the following accordingly.
Remember this order has to take into account both the most 'important' lessons to teach and a sensible coherent order for addressing the individual concepts.
This sequence takes into account both the most logical order in which to teach these topics, and the order that is likely to net your pupils the most marks. That is, the earlier lessons focus on topics that are needed for the later lessons, and which have turned up most frequently/been worth the most marks across the four years of SATs papers.
All previous learning being equal here is the order in which we recommend you teach your KS2 Maths SATs revision lessons but clearly you'll need to adapt for your own pupils:
Lessons in our own Year 6 SATs revision programme
The order above is not set in stone of course – every year we tweak our own programme to readjust the priority we give to one topic or another based on feedback from teachers and the data.
One thing that has been very important to us is defining the impact rating for each lesson. Inevitably some lessons take longer to teach, and different pupils will speed through a lesson or need a lot more support.
For this reason we have used the data-led analysis above to inform our own sequence of lessons for SATs 2022. Within the so called high impact lessons children will cover all the most common, essential, and yes, challenging aspects of the national curriculum from long multiplication and long division to how to subtract fractions and rounding and ordering whole numbers. Don't let up on those times tables!
As a bare minimum we expect every child who receives our online tuition to have had the opportunity to work through the 10 high impact lessons (should their diagnostic assessment identify gaps in these areas – see below for more on this).
N.B. This sequence may be subject to minor changes as we continue to analyse both the past papers and pupil performance/feedback.
By now you will be feeling better informed of what to teach to your pupils to ensure they're prepared for their SATs but what about being able to personalise it further for the individual gaps of individual teachers?
A best fit list like this doesn't take into account the key factor for any really successful maths revision programme – the individual gaps of each pupil. More specifically, what does each pupil know now and what do they need to know next?
That's why, in our own year 6 SATs revision programme for maths, we've built in our diagnostic assessment.
Next Level Analysis: Diagnosing the Needs of Target Year 6 Pupils For SATS
As any teacher knows, before you start a maths intervention it's essential to identify which pupils need it and where their gaps are.
No doubt you will have your own methods of diagnosing pupils' specific gaps (we have over 50 diagnostic assessments in our Maths Hub to help you do this for all ages) but in a class of 30 it can be challenging.
As soon as a child is signed up by their school to our one to one maths intervention this is how we start the continuous diagnosis process.
Regular pre and post teach diagnostic tests to assess pupil needs
Before a pupil's first lesson, they each sit a short online test on to assess their understanding of 7 of the key content domains. The test looks at both a pupil's ability to do the procedure, and ability to problem solve and apply their knowledge.
From this, we get an idea of that pupils' areas of strength/weakness based on their independent answers to particular concepts in that topic.
Then, at the end of every lesson, a pupil is tested on content they've just worked through with their tutor, and on content from the next most relevant and high impact lesson. This tells us if that's where they should go next, or if they should in fact head to a new lesson.
Finally, at the end of the programme, we do one final quiz to ascertain progress made during the SATs programme. On average pupils make double expected progress during our SATs revision programme. In fact, in a trial using Rising Stars Puma standardised tests, our pupils made 28 weeks progress in 14 weeks.
Note: Pre and post quizzes are designed to be quick and fun – low stakes with quick feedback. They take up very little pupil or teacher time.
Finding the best structure for your SATs revision lesson
Every year we review the individual lessons within our SATs programme just as you review your own lessons for whole class or small group teaching.
Here are some of the principles that underpin our one to one SATs lessons for 2023 including a few changes that we've made from previous years.
As with all our lessons we follow a maths mastery approach adapted to the calculation policy for each school so that we're giving pupils lessons in a way that's familiar to them.
The goal is all about 'reasoning' and problem solving within a topic but we use fluency checks to gauge students baseline knowledge.
Unlike our standard one to one maths lessons, our SATs revision is strategically focused closely on enabling children to answer SATs questions. A SATs lesson is structured around building confidence in answering SATs questions on the topic with additional concept help where a child is struggling.
Tutors are trained in developing the skills of metacognition. We explicitly teach SATs strategies for question spotting and answering techniques such as finding the keywords, approaching the question systematically ie 'crossing off' and using a drawing such as a bar model to help you work out the answer.
Tutors are trained to support pupils to unlock previous knowledge and understanding and tie it together with the additional concepts the pupil needs to know. They support them to notice patterns, make connections and generalise as these are the skills that correlate to higher attainment.
Read more: The Structure of a Third Space Learning KS2 lesson
Sample year 6 maths SATs revision lesson
Here are some sample slides from one of our high impact one to one SATs lessons – in this case it's Reasoning with Money and Decimals.
Slide 1: Fluency starter
Tutors start with questions designed to help them understand if the student has the prerequisite knowledge (therefore pre-assessing) for this topic. The range of questions are carefully and purposefully designed to also help develop fluency, giving students practice and exposure to questions similar to their first SATs paper.
Slide 2: SATs style question
As soon as the fluency check is complete the pupil is straight into a SATs-style question that's been carefully chosen to build confidence and familiarity with the look and feel of the questions they'll be exposed to in May.
Slide 3: Support / scaffolding for concept
If the pupil needs more support, their tutor will move to a support slide for that question which 'unpacks' the steps needed to answer that question. This slide is taught interactively with the student helping them understand the concept but also which strategies to use the next time they see a question similar to this.
Slide 4: Independent practice / consolidation
If the pupil has needed support, we give them another opportunity to consolidate that learning and test out the strategies on a similar but different practice question. This helps the pupil with knowledge transfer, secure their understanding and grow in confidence.
And then we offer the pupil the same sequence with the optional 'let's go through this together' support slides for several more SATs-style questions till such a point as they're ready to go through an entire 2+ mark question alone.
Stage 5: Repeats previous stages
Optional Stage: Support slides to plug gaps
Finally there are a range of support slides that a tutor can use to plug any gaps as they arise in a lesson, all of which are precursor steps to the questions being asked. For example if a pupil was struggling with the money SATs lesson above, a tutor has the option to return to this precursor standard Year 5 Money lesson.
Conclusion
We hope this has given you some ideas to take back to your own classroom on how best to prepare your students for Year 6 SATs in maths. If you've got any questions at all about this year 6 maths programme or how this approach could work in your school, get in touch online or call 0203 771 0095.
Useful SATs revision resources and year 6 maths resources
Do you have pupils who need extra support in maths?
Every week Third Space Learning's maths specialist tutors support thousands of pupils across hundreds of schools with weekly online 1-to-1 lessons and maths interventions designed to plug gaps and boost progress.

Since 2013 we've helped over 130,000 primary and secondary school pupils become more confident, able mathematicians. Learn more or request a personalised quote for your school to speak to us about your school's needs and how we can help.