What We've Learnt about Maths Revision for KS2 SATs
March 2, 2021 |
5 min read
Here we share the teaching and learning strategies, principles and pedagogy behind our 1-to-1 maths tuition. All of it is evidence based, research informed, and followed up each year by many hours of tutor CPD.
Over 50,000 Year 6 pupils have now been through our KS2 SATs programme, so we wanted to share what we've learnt to help you support your own Year 6 pupils for their 2022 SATs.
We didn't start from here! Over the years, the 'Consolidation' phase of our KS2 SATs Intervention Programme (the spring term phase where our dedicated SATs revision lessons are used) has changed almost beyond all recognition as we refine and rework it in response to teacher and pupil responses, and, increasingly what we know about how the brain best learns and revises.
This is our blueprint for KS2 maths revision.
Look at the needs of your own Year 6 for SATS
In the last few years the curriculum has changed, the tests have changed and school budgets have also changed (not to mention several secretaries of state too…)
But what's not changed is that all over the country there are pupils who, for varying reasons, will need extra support to be able to reach their full potential by the end of Year 6. Some may always have struggled with maths, for some progress has slowed in the transition from Year 5 to Year 6 and some may just lack the confidence to tackle worded problems.
Whatever the reason, your target pupils are likely to require some kind of intervention to help them with their KS2 Maths revision between now and May 2022.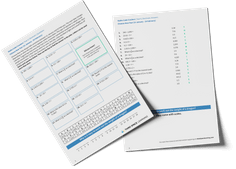 Year 6 Maths Catch-up and Revision Guide for KS2 SATs
17 teacher-tested techniques to help your pupils ace their SATs from Assistant Head and TES blogger Claire Lotriet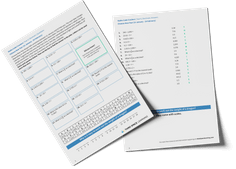 Download Now!
What should you look for in a KS2 Maths revision programme?
The guidance from research is fairly clear. A maths revision programme should ensure pupils have:
Interleaved practice – returning to concepts at regular intervals not doing it all at once
Questions that encourage self-explanation to show pupils' understanding
Distributed practice – not just cramming all the maths revision work into the last few weeks before the tests
Plenty of practice on test questions
In addition, we believe a great maths revision programme for KS2 SATs will always include elements of catch up interventions and should include:
Plugging learning gaps as required
Differentiated activities so each pupil can progress
Problem solving strategies
Arithmetic practice in line with the new curriculum
Positive feedback to help support a pupil's growth mindset
Different approaches to KS2 Maths revision in schools for SATs
How does this manifest in schools? As a Year 6 teacher I've taken my fair share of intervention groups and have noticed that the approaches used at schools tend to fall into one of two camps.
a) Working through past SATs papers
One approach is just to work through past papers, which felt to me a bit like fire fighting: every time I noticed a gap I tried to plug it, but we were jumping from topic to topic without every really getting the chance to fully secure a key concept.
b) Just plugging gaps for Year 6
Alternatively – especially with lower ability pupils whose gaps in knowledge often stretch back to Year 5, 4 or even lower KS2 – we tend to focus almost exclusively on these gaps as they seem so extensive. The downside is that pupils don't get any exposure to or practice of assessment style questions. You may have helped them secure an understanding of tenths and thousandths, but when they finally meet a SATs question on the topic, it is so unfamiliar to them that they struggle to apply their learning.
Despite my best intentions, I never felt fully satisfied by either of these approaches and I don't think it gave pupils the chance to perform at their best during the tests.
How to combine learning and maths revision for KS2 SATs
Here at Third Space Learning, we take a structured approach to SATs revision. During the autumn term, our tutors focus on strengthening KS2 foundations, addressing misconceptions and securing key concepts – this is what we call the 'Foundation' phase. In the spring term – the 'Consolidation Phase' – lessons switch to our dedicated SATs revision lessons, which focus on reviewing and revising core concepts, applying methods in contexts and building familiarity with SATs-style questions.
We've taken a 'best of all worlds' approach when creating our SATs revision lessons. The lessons each focus on one of the 30 key topics from the Year 6 national curriculum such as "multiples and factors" or "division".
Each lesson has been created to enable the tutor to teach the topic at the ability levels appropriate for the child and depending on their individual learning gaps.
Each lesson follows a similar pattern with the specialist maths tutor supporting, challenging and questioning the pupil as they proceed through it:
Arithmetic warm-up linked to the topic being taught
Key concept activities to assess pupil's understanding
Review any gaps and plug with 'concept fillers'
Work through some quick practice questions to help build the pupils confidence
Progress to SATs revision questions, supporting the pupil as they answer them
Challenge questions (as appropriate for the level)
Differentiated maths revision and KS2 SATs preparation
One of the big challenges for maths revision in Year 6 can be helping all your pupils to prepare for KS2 Maths SATs at the appropriate level. How do you support some pupils solve multi-step word problems involving different calculations when others are still struggling to apply their learning to a simple one-step problem, a missing number calculation or even just ordering numbers?
Small groups, if managed well, can address this but given each individual's gaps are likely to be different, we believe one-to-one is the answer and will ultimately prove more cost-effective in terms of outcomes.
Diagnostic and formative assessment underpins the KS2 SATs revision lessons
Before children even start their 1-to-1 tuition they sit a diagnostic assessment to determine what their gaps are, and what level we need to pitch our lessons to. The results of these are given to their class teacher and used to select a personalised programme of lessons for each child.
---
Are you considering our 1-to-1 maths interventions for your school?
If you are searching for a way to make a drastic improvement in maths attainment this year, particularly for SATs, you can learn more about the KS2 SATs Intervention Programme here.
---
Arithmetic warm-up is key to the KS2 SATs revision programme
With the introduction of the arithmetic paper in 2016 this is something your pupils will need practice on. And practice really does make a difference. Our warm-ups for each lesson are designed to cover much of what will be in the arithmetic assessment. We link the content of these to the lesson that is being taught to help get the pupil ready for the lesson whilst also providing valuable practice of key operations and number skills.
Concept activities and concept fillers address KS2 maths gaps
All teachers will know the feeling of teaching a pupil or group of pupils, working through a topic and realising that they haven't retained the work that you did on it in the previous lesson, week or even term. In this case you quickly have to adjust your lesson plan and go back to an earlier step.
Our KS2 maths revision lessons make it easy for our tutors to do this and therefore best support your pupils as they include additional "concept filler" slides which tutors can open at any point.
For example, if you choose a SATs revision lesson on rounding in maths for a Year 6 pupil, it may become clear during the session that the pupil's gaps are further back. The tutor can then use these additional teaching resources to move all the way back to rounding to the nearest 10 or 100 and secure the learning before returning to the practice questions.
SATs-style questions are key to our KS2 SATs maths revision programme
When preparing pupils for assessment they need questions in the same style that they will encounter in their KS2 SATs. That's why all our maths revision lessons for KS2 SATs include questions drawn from past SATs papers and supplemented with our own bank of SAT-style questions aligned to the new curriculum.
Concept filler slides are also adjusted to address gaps for pupils working at different levels and SATs questions are selected according to their level of difficulty.
Challenge questions to stretch and extend as part of their maths revision
When preparing for assessment we of course still want to stretch our pupils and extend their learning where possible. If they are secure with a concept it's a great chance to develop greater depth of understanding and application skills. All our "working towards" and "meeting" KS2 SATs revision packs include a "challenge" question at the next level to really push the pupil forward. This is in addition to the main KS2 SATs questions they will work through.
Problem solving strategies built in to KS2 maths revision
We know that often pupils struggle to apply their learning to questions in context. We've all had those hair pulling moments when we've spent a week working on division only to be faced by some blank faces when pupils are given a question on sharing.
With this in mind we've designed specific lessons which teach pupils how to approach reasoning questions, breaking the process down into clear steps and giving them the chance to practise their problem solving.
This approach is then referenced throughout all our other lessons to help reinforce the approach and secure it in your pupils' minds.
Growth Mindset
It's key to our philosophy of one-to-one teaching that we help to develop pupils' growth mindset as well as their maths knowledge and skills. Progress in maths is not always smooth! Setbacks will occur, but if pupils can learn to cherish their mistakes and learn from them, they will be much better equipped to tackle the next challenge.
We encourage pupils to tackle activities just within their Zone of Promixal Development (ZPD) and thus build their resilience – this is especially important at a time when they'll be presented with lots of different questions, many of which may initially appear quite daunting. Growth Mindset training is part of all our tutors' training and CPD and we love to see the results.
Additional ideas for maths revision at KS2
Follow the links in this blog for more guidance on preparing pupils for KS2 SATs. As well as our own top tips for SATs revision KS2, you can watch a short video sharing the best ideas to make SATs preparation fun from teachers around the UK.
It's worth your reading as you start your maths revision journey, this post on the results of the KS2 SATs results QLA for 2016, the KS2 SATs results QLA 2017 and the KS2 SATs results QLA 2018 as they'll give you a great starting point as to the specific topics to cover.
We also encourage schools to consider the wellbeing of pupils and staff especially in Year 6.
Additional support for KS2 SATs
We believe that our KS2 SATs Intervention Programme has all the ingredients of success for primary school pupils sitting the national curriculum assessments in May.
Do you have pupils who need extra support in maths?
Every week Third Space Learning's maths specialist tutors support thousands of pupils across hundreds of schools with weekly online 1-to-1 lessons and maths interventions designed to plug gaps and boost progress.

Since 2013 we've helped over 100,000 primary and secondary school pupils become more confident, able mathematicians. Learn more or request a personalised quote for your school to speak to us about your school's needs and how we can help.