The Best Of BETT 2019: Our Review Of This Years Show!
September 5, 2022 |
5 min read
Worried you may have missed something at the show and are now looking for a review of BETT 2019? Fear not, we are here to remind you of the best of BETT 2019 with a short selection of highlights and key points from this years show!
At Third Space Learning we love nothing more than seeing education and technology come together for the benefit of both pupils and teachers, and as many of you will know there is no better place to do this than at the BETT show!
This year, the British Educational Training and Technology show took place from the 22-25th January, it gave members of the team here at TSL the perfect chance to peruse the latest developments in the world of Edtech, chat with educators from all around the world, and learn from some of the shining lights of the education world during the many talks that took place.
We know it can be hard to see everything BETT has to offer in one day, (and even in two), so here are some of our highlights from the show, just in case you missed them amongst the 34,000+ strong crowd who paid a visit to the Excel London.
The Best Of BETT 2019: Review Of The Standout Stalls
With hundreds of stalls and companies demonstrating the best that Edtech has to offer, BETT can seem a little overwhelming for everyone from the first time visitor through to even the most veteran visitor. So, with so much on offer and the time to only mention a few, here are some of our highlights from the stalls at the 2019 show!
Stall Name: Class VR
What Do They Do: As the name implies, Class VR use the power of virtual and augmented reality to help with education and training in the classroom.
Why It Was Great: Watching the droves of children keen to learn about Tutankhamen's tomb, pilot an RAF Fighter Jet and visit Shakespeare's Globe was incredible, and the sense of excitement in the air was palpable amongst those young (and we'll admit, slightly older) minds.
Having the chance to do all of this in a classroom is unbelievable, and it is a great way to opens doors and show children things they may never otherwise have had the chance to see.
The Delorean at the stall may have caught the eye, but ClassVR is certainly something which could have a future in the classroom.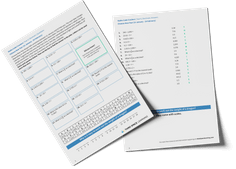 The Third Space Learning Guide to Effective 1-to-1 Interventions
Find out how to plan, manage and teach Maths 1-to-1 or in small groups with these handy FREE downloadable resource that's perfect to share amongst your SLT.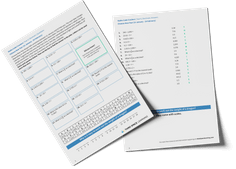 Download Free Now!
Stall Name: Active Floor – 'Jump 'n' Learn
What Do They Do: Using the magic of a projector, computer and kinetic camera, Active Floor can transform the floor of your school hall into an interactive learning arena!
Why It Was Great: It proved to be a great way to help children learn in an interactive manner, all whilst using a space that already exists in most schools, namely the floor! There are a huge library of games available to use already with the Active Floor, but with the ability to make your own, a lot of teachers seemed to be intrigued by this exciting piece of kit.
Stall Name: Learning By Questions
What They Do: Save teachers time with a classroom app filled with hundreds of scaffolded questions and immediate feedback, both of which help to cut down on workload.
Why It Was Great: There is a theme occurring here, but seeing children interact with the product directly really helps to show how much of an impact it could have in the classroom. Each pupil was sitting with their iPad in front of them, answering all of the questions that appeared on the screen, and the cheers of jubilation when a question was answered correctly (and feedback was provided instantaneously) was a joy to behold.
Stall Name: SAM Labs
What They Do: The team at SAM Labs have managed to combine STEAM and coding to create a unique learning experience for the classroom. With a physical kit to go alongside the digital app, pupils can build and code creations varying from lego cars through to DIY guitars, and show their creative sides whilst learning crucial 21st century life skills.
Why It Was Great: Young coders and programmers were appearing before out eyes thanks to the simple kit. Pupils were creating circuits both on the iPads and then with the physical equipment in no time at all, and this was an example of interactive learning at its finest.
—
How Third Space Learning brings education and technology together.
At Third Space Learning we loved a lot of the ideas we saw at BETT, but one thing that really resonated with us was the idea that, whilst it's undeniably powerful, technology on its own is not enough.
It's when the best of technology and the best of human behaviour come together that the magic really happens.
This is something that we are really proud of here at TSL, and out classroom has been designed first and foremost to connect pupils with real-life maths tutors using cutting-edge technology.
To see this in action, Book your no commitment 10 minute demo to discover the impact our 1-to-1 interventions can have for your pupils – it's never been easier or more affordable. Call us on 0203 771 0095 or contact us here to learn more about how we can help turbocharge maths in your school!
—
The Best Of BETT 2019: Review Of The Talks That Taught & Inspired
With such a wide range of speakers at BETT this year, there were timing clashes galore making it extremely difficult to see everyone one would have wanted to. Fortunately, we did manage to see a good number of speakers, and here are a few of our favourites.
Talk Name: Emotion and cognition in the age of A.I
Speakers: Anthony Salcito, Vice President of Worldwide Education, Microsoft; Barbara Holzapfel, General Manager, Education Marketing, Microsoft; Dr Mark Brackett, Founding Director, Yale Center for Emotional Intelligence, Yale University.
What It Was About: An indepth look into how AI will transform the world of teaching, with a particular focus on the effect it will have on the young teachers of today. New research was also unveiled which described the critical role emotional well-being will have with regards to student success in the age of A.I.
Talk Name: Personalizing Education at Scale with AI
Speakers: Joel Hellermark, CEO & Founder, Sana Labs
What It Was About: How Joel, 22, came to the realisation that he could empower the world's students to reach their full potential through personalized learning at scale. This talk discussed how AI can be used to create unique support for teachers to help push all pupils, not just the 40% of them in the middle, to the next level. This was definitely one to listen to!
Talk Name: Measuring the Impact of Emerging Technologies in Education
Speakers: Emily Lai, VP, Impact Evaluation, Efficacy & Research – Pearson; Karine George, Former Headteacher; Education Consultant – Karine George Consulting; Kristen Weatherby, Researcher, EDUCATE – UCL; Laurie Forcier, Director, Global Thought Leadership – Pearson
What It Was About: With hundreds of different technologies available to schools, it is crucial that they are able to effectively integrate them and see the benefits amongst the pupils. As teachers are likely aware, this can prove difficult though. The panel here presented their provocations addressing the issue of impact evaluations on educational technologies, and a lot of insightful and extremely useful points were raised during the process.
The Best Of BETT 2019: What Was Everyone Else Saying?
With over 34,000 educators of all ilks visiting BETT 2019, there was of course a lot of chatter about the what people loved, and what they were not so keen on. Everybody had a different opinion, so here are a selection of the best thoughts about this years show.
BETT 2019 – There was a lot of good, but could it be better?
This was the question posed by Tim Head, a member of the #PrimaryRocks team in his blog post all about the show. Take a look at Tim's thoughts on BETT 2019 in his blog post here.
BETT 2019 Review – People Power
In his post about the show, Ben Hall promotes the fact that people power won out, and that was what really caught his eye (apart from the abundance of robots of course…)
After-Hours At Bett Show 2019 – Saving The Best Until Last…
We know it sounds like a Buzzfeed headline, but you won't believe the last two presentations.
With over 800 companies demoing their hardware and software at Bett 2019, it was a sensory overload – AR, VR, robots and… real-life people. Much of it was impressive – some of the brightest and best working on solutions to improve education for more of our children. But… what happened after hours at the Bett 2019 TeachMeet was perhaps even more impressive than what had been offered up by those who had pitched their stalls in the great hall…
One of the Teach Meet's opening presentations was given by Dr Richard Millwood who spoke about the importance of Programming Oracy – essentially having children, most often using Scratch, read out the algorithm and explain their logic as they're creating them. (The importance of oracy was a theme throughout the evening – Lee Parkinson, ICT with Mr P, had highlighted the significance of the speaking and listening objectives in the National Curriculum during the Bett Arena's final talk of the day.) Given our objective is to raise confidence, progress and attainment in maths via one-to-one conversations they were both preaching to the choir!
Returning to the Computing Theme, Osi Ejiofor (an Assistant Head Teacher in the London Borough of Barking and Dagenham) presented on his range of free resources Binary from Primary designed to help primary school-aged pupils to explore the use of basic binary coding.
One of Osi Ejiofor's challenges – finding the binary codes (and any code patterns) required for each key on a computer keyboard
Leon Cych presented on creating video content at school with minimal equipment and software.

The last two presenters were perhaps the most remarkable (which is saying something as all presenters were noteworthy – it was essentially the best INSET ever, taken to an even higher plain thanks to the free drinks on offer)…
A guy came up in a Microsoft T-shirt as one of the last speakers, and… well… you should never judge a book by its Microsoft-branded cover. Stephen Howell gave a presentation that was in equal parts emotive and entertaining.
Stephen is an ICT Lecturer from Dublin and is the father to four children with varying special educational needs – one of his sons has ADHD, the other has high-functioning autism. As a result of his autism, Stephen's teenage son struggles to express or recognise emotion (apparently the word 'fine' has been banned in the Howell household as it's become overused as a coverall descriptor).
So, Stephen set out on a project to use machine-learning to develop artificial intelligence that could recognise and discern between emotions when judging images. He has been so successful, Microsoft has licensed his project (try inputting different photographs and see how accurate it is at identifying emotions).
Stephen is continuing to work on the project whilst exploring and explaining how various Microsoft and its partners' tools can be used to raise accessibility in learning. Altogether, a truly inspiring, honest, heart-warming and hilarious presentation.
A product preview of EduBlocks ©2018 EduBlocks
Finally, a tech founder presented on a project he's been working on for the past two years, which is called EduBlocks. It helps children move from block-based coding, like Scratch, to text-based programming (principally using the language Python). EduBlocks has users based in over 70 countries – not bad going for a start-up. What's more impressive – the founder, Josh Lowe, is 14 years old (which – yes – means he started EduBlocks as a 12-year-old).
---
We hope you enjoyed our whistle-stop review of BETT 2019, but if you are looking to bring Edtech into your school in the form of our 1-to-1 maths interventions, contact us here to find out more.
If however you simply want something else to read take a look at these:
Do you have pupils who need extra support in maths?
Every week Third Space Learning's maths specialist tutors support thousands of pupils across hundreds of schools with weekly online 1-to-1 lessons and maths interventions designed to plug gaps and boost progress.

Since 2013 we've helped over 150,000 primary and secondary school pupils become more confident, able mathematicians. Learn more or request a personalised quote for your school to speak to us about your school's needs and how we can help.