Primary School Tutoring: A Parent's Guide to Getting It Right
November 18, 2022 |
7 min read
Like many parents considering primary school tutoring for their child, you want to be certain you've done enough research, and know enough about the tuition options available to you before making any decision.
Here we review the reasons people decide to hire a tutor or get extra help for their child while they're at primary school and then look at your options for taking the next step.
At Third Space we've been providing one to one tutoring to primary school pupils for many years as part of our maths intervention. Recently we've been able to adapt these into a home offering for children aged 6 to 12.

This article looks at what form primary school tutoring can take for parents and how you can select the most appropriate form of tuition for your child. School leaders and teachers are recommend instead to look at this guidance on how to ensure you choose the most effective maths intervention programmes for your school.
If you're in a rush, this page will tell you what you need to know about hiring a primary school maths tutor and how Third Space Learning supports children and parents. But with more time, we advise you to read the guidance below.
Is primary school tutoring right for my child?
The decision to provide your primary school aged child with an extra academic boost is one that can divide parents. While some may believe in waiting till secondary school or even think it's unnecessary altogether during the school years, the majority of parents, finances permitting, want to give their child extra academic support if it's available; and extra tuition while your child is still at primary school is much the most effective way to achieve this.
Reasons why parents hire a tutor for primary school pupils
The reasons parents give for wanting to start tutoring for their child depend on their ages. For 7 year olds it's often about building confidence or worries about possible maths anxiety, although the 7+ test looms for some.
Once a child gets to KS2, parents may be looking for support if by aged 9 they're still struggling with maths. Towards the end of primary school – when children are aged 10 or 11 – primary school tutoring is more about preparing for secondary school, 11+ entrance exams for grammar schools and private schools, and the KS2 SATs.
Broadly, however, if your child is in a primary school class with one teacher for 30 children or more then the level of personalised individual support they can receive will necessarily be limited by the constraints on the primary teacher's time.
Read more Are you aware of the 7 benefits of one to one tutoring?
Throughout this article we're mostly referring to primary maths tuition as that is what the majority of children require support in, but primary school tutors for English are also available if that's more where your need lies.
Once you've decided to go for primary school tutoring there are still many factors to consider before you make your choice.
Let's look at each one in turn
Which type of tutoring is right for your child?
Today, parents have a lot of different tutoring options available to them.
The most popular forms of primary school tutoring are:
online tutoring

one-to-one tutoring
centre-based tutoring
face-to-face tutoring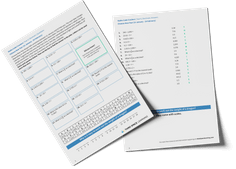 Get personalised online lessons from specialist maths tutors to support your target pupils
Learn more about how our 1-to-1 interventions work first-hand on a 10-minute call. You'll have a chance to see the platform, review our curriculum and ask as many questions as you like.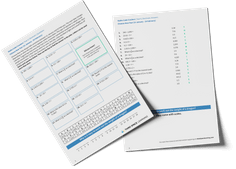 Find out more!
Online tutoring
Online tutoring is an increasingly popular option. Online tutors work exactly like other tutors, but the lessons take place over programs like Skype instead of in-person. This is often a 'best of both worlds' solution; you get the same support and quality as a more traditional tutoring option, but at a much lower price since the tuition is less resource-intensive.
At Third Space, we have created our own online classroom where the tutors can deliver the maths lessons following a planned programme of learning objectives that has been developed by primary maths experts to match what your child will be learning through the national curriculum at school.
It's worth remembering however that online tutoring requires access to a PC with a regular internet connection so unfortunately it may not be ideal for those with very poor wifi.
Read more Benefits Of Online Tutoring Vs In-Person Tutoring: Results From 60,000 Children, Teachers and Parents
One-to-one tutoring
One-to-one tutoring is the most well-known and established style of tuition. Every student has their own tutor, usually a specialist in their subject, who works with the child on a one-to-one basis to help them learn.
While one-to-one tutoring can have great benefits for your child it can also be very expensive, as better tutors often charge much higher fees per hour or lesson. If you choose to hire a private tutor, there are also other issues to consider such as how you can be sure that they are as qualified as they say.
Hiring through a tutoring agency can help clear this up, though the fees may be proportionately higher since the agency is doing most of the 'legwork' for you.
One to one tuition and online tutoring can work very well together; this is the sort of maths tuition we provide at Third Space Learning
Group tuition centres
If you've ever heard of Kumon, you'll be familiar with the idea of tuition centres. The basic idea is simple: a single tutor teaches several students in a 'class'. Ideally the students will be of about the same ability (although this often isn't true in practice) and the tuition takes place in a central location, usually looking quite like a classroom.
This kind of tutoring may be cheaper than ordinary face to face one-to-one (although not cheaper than Third Space Learning), but the 'class' structure means children don't receive the same level of personalised learning, so their progress may be slower. Centre-based tutoring can also incur unexpected costs such as the fuel cost to take your child to a centre, or a monthly 'subscription' to stay on the service.
A further disadvantage of tuition centres is that they can end up putting children off maths altogether – 'death by worksheet' is a common complaint, simply because one tutor doesn't have time to create a bespoke lesson for each child.
Face to face tutoring
Face to face tutoring is exactly what it sounds like – the tutor and child work together in the same space. This is usually in a safe environment such as your home, but can also be in a company building if you are hiring through a tutoring agency.
Face to face tutoring allows the tutor and student to have a closer rapport with each other, but is usually more expensive. And just like one-to-one tutoring, you need to be certain the tutor is legitimate as they will be working in close proximity to your child.
What else should you consider before choosing between your different primary school tutoring options?
How much does primary school tutoring cost?
Remember, the cost of tuition is never normally just the fees that a tutor quotes you.
The things you need to think about when considering the cost of primary school tutoring are:
Is the price quoted

per hour

or

per lesson

?

Is there a commission to pay on top of the tutor's rate?

Does the tutoring price include any additional worksheets or resources?

If you're tutoring with an agency and you have to take your child to be tutored, how much will it cost to pay for fuel for the drive, or use public transport?
How long will the maths tutor's lessons be, and how often will they happen?
Different tutors and companies have very different session lengths. It's important to know how long each session will be, and how often they will happen. At Third Space we offer a 25 minute or a 50 minute lesson – broadly this will depend on the age and concentration span of your child.
It's a good idea to consider what type of lesson will be best for your child. Will they be able to focus all the way through a two or three hour session? If they can't, can the tutor manage a break in the middle, or are shorter sessions better?
You may also want to ask about how each session will be broken up; will being late mean your child only misses a starter activity, or is it cutting into the main lesson content?
Are the tuition options offered convenient for you and them?
As well as whether tutoring times work for you, there are other 'quality-of-life' factors to think about, whether you're looking at a private tutor or an agency or other online maths programme like Third Space Learning.
Are they offering to be a home tutor who comes to your house, or are you driving your child to their agency/home? In case of any unexpected issues, are they flexible or will you lose money for a missed session? Will you always have the same tutor or are they likely to change?
Online tutoring for example means that you don't have to leave your home for your child to enjoy some one-to-one tuition, and this is both convenient for you and means your child will take part in a tuition session in an environment they are comfortable and relaxed in.
---
Is the tutoring of a high quality?
No matter which form of tutoring you get for your child, you want to be sure it's of the highest quality. The best way to make sure of this beforehand is through client references, not just on their website but on forums like mumsnet and other sites.
Good things to look out for are how reliable they are, how many years of teaching experience they or the organisation has, whether the children they tutored liked them, and whether the parents liked them and thought that they were getting value for money.
To put this in context, Third Space Learning has been teaching maths to primary school pupils for over 5 years and in this time, we've taught 60,000 Key Stage 1 and Key Stage 2 pupils. It's unlikely that a private tutor will be able to match this level of experience but they should, as a bare minimum, have a good list of previous successful primary school students that they've taught and can provide references.
Do the tutors have the correct qualifications and training?
In order for them to best help your child, you want a primary school tutor to be an expert in the subject they teach. It's very important that you find out well before you book whether they are an experienced tutor who is qualified for the job. Even better, have they received teacher training like a PGCE or are they a qualified teacher or qualified primary school teacher themselves? And what about their ongoing professional training to ensure they're kept up to date with pedagogy and the curriculum?
Another factor to consider is whether their qualification matches the level they're teaching at. A university graduate tutoring KS2 maths may be capable of it, but are they the right fit for your needs?
What is the lesson content provided by your primary school tutor?
Ultimately, your child's tutor should be helping them succeed at school and beyond. To have the best chance of this, you should make sure that your tutor is teaching in line with the KS2 National Curriculum – especially if they're helping your child prepare for tests like the SATs.
On top of that, it's worth checking if they will tailor their lessons to your child's needs. Are they focusing on your child's weaknesses or just following a 'standard' model? Have they brought along materials and resources for your child to use and if they have, are they from a good source?
How a tutor is teaching your child is just as important as what they're teaching them, and it's always a good idea to make sure it's up to the standard you expect. Find out how a primary school maths tutor can support your child to make excellent progress.
Establish a good line of communication with the tutor
One of the keys to a successful primary school tutoring experience is a good relationship between the tutor and the client: you. This is particularly important with younger children who can be a bit anxious about their tuition – much less so if you make sure it happens at your home.
Not only do you want to ensure your child will be safe and happy during their lessons, you want to be kept in the loop with what's happening. This is why Third Space Learning provides regular reports for all parents about the progress their child is making.
There's a lot to cover, but don't worry about feeling overwhelmed. Following these ideas will help you ensure you find the right tutor for your child.
5 tips to ensure a great primary school tutoring experience for your child
Now that you've got your tutor sorted, it's important to check in regularly and make the most of it!
Here are five tips to help you keep a close eye on your child's tutoring journey.
1. Help your child prepare for their primary school tutoring sessions
Most of what happens in a tutoring session will be up to the tutor and the child. But there are certain things you can do to help your child be ready to take on their lessons.
Just like their teachers in school, good tutors will set your child homework to do between sessions. And just like their schoolwork, it's a good idea to take some time to check what your child's homework is and whether they've done it.
2. Get the set-up for your tutoring right
If you're home tutoring set an area aside for the online tutoring. This could be a table, a room, even a garden in good weather – it just has to be somewhere quiet where the session can take place without distractions.
If you're using online tutoring make sure your internet connection is strong and that no-one else needs to use the computer while the tutoring session is going on.
Make sure your child has everything they'll need for their session – papers and pencils, but also something to drink and a snack if it will take a few hours!
3. Maintain a good line of communication with your tutor
Keep in touch with your tutor, with their agency (if they have one), and with your child about their tutoring. This helps you stay in the loop and quickly spot any issues or problems.
Sometimes your child might be more comfortable talking to you if they're struggling than their tutor – be a sounding board and help keep things on the right track.
4. Monitor your child's progress regularly
Your tutor might give you updates on your child's progress every so often, but you can be proactive in keeping track of things.
Ask for evidence of progress if you can – this can be online reports or marked work. If you have a good relationship with your child's class teacher you could even speak to them about their progress in primary school, so you can see whether their work in tutoring sessions is paying off!
5. Keep an eye on whether the tutoring is affordable and continues to provide you value-for-money?
All of these tips and things to consider are leading up to the big question: are you getting your money's worth?
No matter the price you're paying, your child should be getting the help they need and you should be happy that that's happening.
It's about what's best for your child
In the end, all of these considerations and tips are aimed towards one simple thing: making sure your child gets the best possible outcome from being tutored.
Their experience – and yours – will be unique; but we hope this advice can help put you on the path to making it a positive experience instead of a negative one.
Online 1-to-1 maths lessons trusted by schools and teachers
Every week Third Space Learning's maths specialist tutors support thousands of primary school children with weekly online 1-to-1 lessons and maths interventions. Since 2013 we've helped over 130,000 children become more confident, able mathematicians. Learn more or request a personalised quote to speak to us about your needs and how we can help.