A Quick Guide For Schools To The National Tutoring Programme & Catch Up Fund: 2021/22 Update
As the National Tutoring Programme starts moving towards the end of its second year, we will continue to update this handy guide for school leaders and teachers with the key points school leaders and teachers should know for 2021/2022 and beyond.
If you're here to find out how Third Space Learning's online tutoring has supported over 20,000 pupils through the UK NTP and how we can provide subsidised maths tuition for your pupils this year, then head straight over to our approved National Tutoring Programme Tuition Partner page where you can also book a call with one of our dedicated NTP team.
What is the National Tutoring Programme?
The National Tutoring Programme is the key pillar of the government's catchup programme for primary and secondary schools following their closure for parts of 2020 and 2021 due to Covid-19 and national and regional lockdowns. Its particular focus is to provide additional support to disadvantaged pupils who have been most affected by school closures.
Following the recommendations and research evidence that tutoring one to one or small groups is the most effective way to make rapid and long lasting progress in maths, the DfE selected a group of approved Tuition Partners to deliver tuition, which is being heavily subsidised by NTP.
Third Space Learning was selected as an approved NTP Tuition Partner at the programme's launch in November 2020. Since then, we've been able to provide subsidised tuition to over 20,000 pupils in more than 1,000 schools. A popular option for schools, we reached our allocation of subsidised spaces for the 2020/21 academic year extremely quickly.
The Tuition Partner pillar of the NTP is now in its second year and Third Space Learning is continuing as a Tuition Partner for the 2021/22 academic year.
Third Space Learning is an example of a provider with an innovative approach and they are proving popular with English schools.

The National Tutoring Programme, March 2021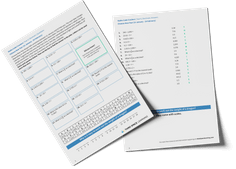 Get A Personalised Quote For Your School Using the National Tutoring Programme
Find out how subsidised one to one tuition through the National Tutoring Programme can support your target pupils to make accelerated progress in maths.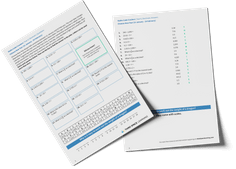 Get started
£650m for schools, £350m for most disadvantaged pupils
In their initial announcement about the National Tutoring Programme, the government promised a £1 billion fund for state-maintained primary and secondary schools to provide catch up tuition following the coronavirus pandemic. The fund is available to all of these institutions in England Wales – approx 25,000 of them.
The original £1bn total funding was broadly separated into two 'blocks' – £650 million allocated for schools to use as they wish to help pupils catch up on learning missed during school closures in the wake of the Covid-19 pandemic and lockdown.
The remaining £350 million was used to create the 'National Tutoring Programme' (NTP) – a tutoring scheme to provide schools with access to heavily subsidised one-to-one tutoring options to help the most disadvantaged young people catch up to their peers.
The NTP is targeted to reach pupils eligible for Pupil Premium funding, but schools are able to 'exercise their professional judgement to determine which pupils are in most need of support'.
Since 2013, Third Space Learning has worked with 3,000+ primary schools to help close the maths attainment gap through online tuition in maths from specialist tutors. Helping disadvantaged pupils in particular has always been a big part of what we do, so we fully support the focus on closing the attainment gap.
We work with Third Space Learning as they provide a clear assessment at the start and you can gauge the impact. We've worked with them before and have seen maths results improve by 30% over the last three years at KS2.

Mike Foster, Assistant Headteacher, Thorntree Primary Academy, Middlesbrough
In its first year, the NTP consisted of two 'pillars', with a third pillar introduced in 2021/22:
Approved National Tutoring Programme (NTP) Partners: through NTP Partners, schools can access heavily subsidised tutoring from an approved list of tuition partners. These organisations – all be subject to quality, safeguarding and evaluation standards – are being given support and funding to reach as many disadvantaged pupils as possible.
National Tutoring Programme (NTP) Academic Mentors: through NTP Academic Mentors (formerly called 'Coaches'), trained graduates can be employed by schools in the most disadvantaged areas to provide intensive catch-up support to their pupils, allowing teachers in these schools to focus on their classrooms. They are being managed through Teach First.
School-Led Tutoring Grant (New for 2021/22): to complement the original two pillars of the National Tutoring Programme and to give schools greater control over their spending, The Department for Education is now providing 'ring-fenced grant funding directly to schools to support provision of school-led tutoring'. This funding is new for the 2021/22 academic year. Schools are free to use this funding on however they see fit, as long as it is used to fund tuition.
How were the NTP Tuition Partners chosen?
The National Tutoring Programme initially stated that Tuition Partners 'might be existing tutoring providers that have experience of working with schools or other organisations, such as charities, local authorities or universities who are able to design a new programme to meet the NTP standards.'
Tuition Partners have been drawn from a mix of charities, social enterprises and some newly formed organisations allied to various education businesses.
Quality criteria for National Tutoring Programme tuition partners:
Tuition should be for ages 5 – 16.
All tutors must be DBS checked or equivalent (for international tutors).
Experience of working with schools.
Able to reach at least 500 pupils over the year of delivery.
Willing to participate in the NTP Tuition Partners evaluation
Robust

tutor recruitment and qualifications checks whether for qualified teachers or specialist tutors.

Tutor training programme in place (including safeguarding training).

The systems and processes for school and pupil communication.

Experience of working with disadvantaged pupils.

Systems for

monitoring delivery

,

quality assurance and tracking progress.

High quality tuition with evidence of impact.

Excellent value for money

whether one-to-one or group tuition.
How does the funding break down on a pupil-by-pupil level?
The original £650m additional funding breaks down to around £80 per pupil, according to research from the Institute of Fiscal Studies (IFS). This is an approximate rise of 1% from current funding.
The £350m National Tutoring Programme is intended for use by schools to provide one-to-one tutoring for disadvantaged pupils by established, approved providers. Schools can choose either online tutoring or face to face tutoring.
In its first year, the Programme subsidised 75% of the cost of tutoring, with the remaining 25% made up by the school using existing funds such as pupil premium, or taken from the £650m in additional catch-up. This year, the Programme is subsidising 70% of the cost of tutoring, and schools are again free to use existing budgets, Pupil Premium, Catch Up Premium or Recovery Premium to fund the remaining 30%.
The new School Led Tutoring Fund means schools will automatically receive £202.50 for 60% of pupils eligible for Pupil Premium in 2021/22, but the fund can be used to support any pupil a school chooses. It has been worked out this way on the assumption that the National Tutoring Programme will reach 40% of Pupil Premium pupils across the country, with this School-Led Grant Funding then providing sufficient funding to reach the remaining 60%.
As an example, a school with 100 pupils eligible for Pupil Premium would receive £202.50 per pupil for 60 of those pupils, totalling £12,150 (or £121.50 per Pupil Premium pupil).
From September 2022, schools will receive £162 per eligible pupil. You can learn more about the changes to the School Led Tutoring for 2022/23 here.
Click here to receive a per pupil quote for Third Space Learning's online one-to-one catch up tuition.
What can the funding be used for?
When the NTP was announced minister Nick Gibb stated that the £650m can be used as schools see fit, and will be given to schools in the 2020/2021 academic year.
He confirmed that school leaders could begin allocating the funding from the date the fund was announced (summer term 2020), and emphasised the need for all school's catch-up plans and one-to-one or small group tuition to span the full academic year, not just the autumn term.
Year 1 and Year 2 of the National Tutoring Programme Tuition Partner pillar
The first 33 Tuition Partners were announced on 1st November 2020, and the first subsidised tuition sessions took place in the second half of the autumn term. As schools partially closed in January, many Tuition Partners – including Third Space Learning – were also approved to deliver sessions in pupils' homes.
As part of the government plans to continue boosting education recovery, they have announced the NTP will continue for at least a second and third year. From September 2021, Randstad, one of the approved Tuition Partners from Year 1, took over from EEF as the new supplier of the NTP for Year 2 of the programme.
All Year 1 Tuition Partners were required to re-apply to continue their part in the NTP for Year 2.
Third Space Learning has been selected to continue as a Tuition Partner for Year 2. You can learn more here, or request a personalised quote for your school here.
Read more:
Access to support from Tuition Partners in 2022/23
From September 2022, all tuition funding from the NTP will go directly to schools via the School-Led Tutoring Grant.
Quality assurance will remain a key part of DfE-funded tuition and schools will be able to – and encouraged to when it best fits their needs – use the School-Led Tutoring Grant to provide tuition from DfE and NTP-accredited Tuition Partners such as Third Space Learning.
This change has been made as a response to school feedback to simplify the process and significantly reduce the administration required from schools to access tuition via the NTP.
Read more: Your Guide To The School Led Tutoring Grant & How To Make The Most Of It
FAQs about the National Tutoring Programme
What is the National Tutoring Programme?
The National Tutoring Programme is an initiative from the government's Department for Education to provide funding to primary schools and secondary schools in England that contributes to their purchasing one to one or group tuition for pupils.
Why was the National Tutoring Programme set up?
The National Tutoring Programme was set up to mitigate the impact of school closures during the national lockdown of Spring and Summer 2020 during the first wave of the coronavirus pandemic.
Who is behind the National Tutoring Programme?
The organisation is funded by the Department for Eduacation and for the 2020-2021 academic year was managed by The Education Endowment Foundation (EEF), the Sutton Trust, Impetus, Nesta and Teach First. For year 2, the academic year 2021-2022 Randstad are the DfE's chosen delivery partner. The tuition is being delivered by NTP approved Tuition Partners.
How much will the tutoring in schools cost?
The cost of tutoring in your school using the National Tutoring Programme depends on which tuition partner you choose. The total cost for a 15-session block of Third Space Learning maths tuition is £275 per pupil; with the National Tutoring Programme subsidy this now comes to £82.50, or £5.50 per session. Other providers are free to set their own rates depending on whether they are offering one to one or small group tutoring.
How can schools apply for the National Tutoring Programme funding?
School can apply via each Tuition Partner in advance. Third Space Learning is one of the largest and most experienced Tuition Partner for maths tutoring in primary schools. There is no requirement for schools to apply for the School-Led Tutoring Grant; academies will be funded directly and maintained schools will be funded via the local authority.
How long will the National Tutoring Programme last?
Following its launch in the 2020-2021 academic year the DfE have committed to fun the National Tutoring Programme for at least a further two years i.e. to the end of academic year 2023. Subsidised support from approved Tuition Partners will not be available from September 2022, but schools will be able to use their School-Led Tuition Funding to fund support from approved Tuition Partners such as Third Space Learning.
Who is eligible for the National Tutoring Programme?
All pupils in years 1 to 11 aged 5 to 16 are eligible for National Tutoring Programme subsidised tuition. It is in the school's discretion which pupils to put forward for the tutoring and for which subject, and the aim of the programme is to support pupils who have been most affected by the disruption caused by the pandemic. There has previously been a requirement that 65% of pupils put forward be eligible for Pupil Premium, but this has been removed by the NTP. As such, all pupils in state-maintained primary and secondary schools in England are eligible.
How does the National Tutoring Programme Tuition Partner pillar work
Schools apply directly to the individual tuition partners to book their tuition sessions and are invoiced for only 30% of the cost of the tuition. The NTP covered the remaining 70%. Third Space Learning is one of the few Tuition Partners to work across the whole of England; other Partners are more regionally based.
What does the evidence say about one-to-one tutoring?
There is extensive evidence that tuition is the intervention that makes the greatest impact in closing the attainment gap.
EEF states that tuition is "the catch-up approach supported by the strongest evidence".
One-to-one maths lessons achieve up to 5 months' additional progress in randomised control trials at primary and secondary level.
At Third Space we have been developing, refining, and expanding the delivery of our one-to-one maths lessons at Key Stage 2 for more than 5 years, and are now starting the progression into KS3 maths interventions.
"One-to-one tutoring is one of the few education approaches we know works consistently, helping children to catch-up. Of course, the biggest impacts come when it is delivered by trained teachers, but it also can work when delivered through effective charity programmes using undergraduate students.

The beauty of one-to-one is that it is a relatively simple intervention, so it can be scaled up to work in many schools."

Lee Elliot Major, Former Director of The Sutton Trust, now professor of social mobility at the University of Exeter
Cost of in school tutoring with Third Space Learning
While the cost for tuition varies greatly, the standard price is between £30-50 an hour. Before the subsidy, support from Third Space Learning comes to just over £18 per session. With the 70% subsidy, schools will only be required to pay £5.50 per pupil per session for one to one tuition from Third Space Learning tutors.
By taking tuition online and delivering it at scale to thousands of pupils each week, we have been able to develop a tutoring programme that is significantly cheaper than most other alternatives.
Online tuition has always been just as effective and more affordable than face to face tuition. With the additional funding from the government, Third Space Learning is now even more affordable:
Why have 1,000+ schools chosen Third Space Learning as their favourite tuition provider?
Efficiency. We are able to provide tuition to up to 15 pupils simultaneously, provided they have access to a laptop and headset (which we provide). This means you can intervene with 3x as many pupils, and do it all within a single hour of the school day as opposed to creating disruption by pulling children in and out of class throughout the week for their tutoring sessions.

Access to hundreds of maths resources is included. While you will want to target your catch up tuition funding to those in greatest need, we know that many other pupils across years 1 to 6 will need additional support. Schools using the 1-to-1 intervention receive full access to all the resources in the Third Space Maths Hub at no additional cost, helping to transform maths attainment across your whole school.

Effectiveness. We have a proven track record having worked with almost 90,000 school pupils, the majority from disadvantaged backgrounds and in receipt of pupil premium, to boost their maths attainment levels, develop their reasoning and build their confidence in maths.
"We decided to use Third Space Learning because it was 1-to-1 and all the tutors were maths specialists. It's a great way to use our Pupil Premium allowance.

Since we first started 4 years ago, pupils on the programme have shown greater confidence, improved results, and even greater clarity and understanding for some of the trickier maths concepts."

Catherine Prole, Deputy Headteacher, St Michael's Primary School, Trafford.
Find out more about St Michael's Primary School experience with Third Space Learning.
Why Third Space Learning was chosen to be a National Tutoring Programme tuition partner
As part of our application, we have had to demonstrate to the NTP how our online maths tuition programmes meet the highest standards of quality.
All of our tutors are maths specialists and are fully background-checked before joining us. They then receive three weeks of initial training before their first session, followed by regular ongoing training and CPD.
Training covers areas such as safeguarding and how to deliver effective online tuition, as well as maths-specific training including spotting misconceptions, developing mathematical language and preparing for SATs.
As the UK's leading online maths tutoring company, we've been working with 7 to 16 year olds in schools across the country since 2013. In fact, since we began we've provided online maths tuition to over 100,000 pupils across 3,000+ schools.
The majority of our schools use our programmes as a way to effectively allocate their Pupil Premium funding, which means we have 8 years' experience of successfully working directly with schools to close the attainment gap for disadvantaged pupils through high quality tutoring.
All of our tuition sessions are monitored and recorded and our support team is on hand for any issues or concerns that may arise during a session. Regular session observations from our Tutor Training Team help to ensure every session from every tutor is of the highest possible standard.
Pupil and school communication is something that's really important to us. Our team (made up of former teachers and teaching experts) regularly engage teacher and pupil feedback and use this to ensure the support we offer is as valuable as possible. Throughout our time working with schools, we pride ourselves on clear and relevant communication, ensuring schools have the information they need and that appropriate systems are in place to support each child.
By taking maths interventions online, we've been able to provide personalised one to one support to thousands of schools and pupils at scale. This means we're well placed to deliver an effective tutoring programme that reaches a large number of pupils across the UK. What's more, online tuition from Third Space Learning works out at 50% cheaper than running one to one interventions with existing school staff – even without a 75% government subsidy.
NB Third Space Learning only provides maths tuition at present – there is no English, science or modern foreign languages programme.
Take a look at our most popular maths programmes:
What do schools receive as part of Third Space Learning's catch up tuition?
Initial diagnostic assessment to help identify individual knowledge gaps and establish baseline knowledge
Lessons are chosen to plug individual pupil gaps and tutors personalise the pitch and pace to suit, helping to ensure each pupil receives the personalised support they need to catch up.
Maths specialist tutors, each of whom receives 135 hours of initial training and ongoing CPD each year.
Proven evidence of rapidly increased maths attainment with the most disadvantaged children, with over 35,000 children in receipt of pupil premium taught so far
Up to 15 pupils can have a 1-to-1 lesson within the same one hour time slot
All lessons are recorded for safeguarding and training purposes
Flexible online lessons that take place from school, or from home during periods of school closures
Weekly and termly reports to understand where your pupils are successfully catching up and where they might need more help.
Full access to all maths resources and video CPD from the Third Space Maths Hub to help raise maths attainment across the school
Taking the next step
We know that 'catching up' might not be the first thing on many teachers' and school leaders' minds as they settle back in to school life. Reintegrating children into school life, dealing with social and emotional issues, and ensuring they feel safe in their new post-pandemic environment are all challenges that we know that the education sector will rise to brilliantly as it always does.
You also know the majority of your new cohort already so you'll have a fair idea of where their gaps in maths are likely to be.
This National Tutoring Programme is not going to be the answer to all the complex needs in your school.
However, additional support from trained tutors to provide the intensive gap-filling work for those most in need will give you and your staff the time and focus to concentrate on returning your school to the productive, happy environment it can be again.
Third Space Learning exists to help narrow the attainment gap in maths, so we'd be delighted to be part of your solution.
If you're looking at catch up tuition to support your pupils this academic year, we can provide you with a personalised quote within 24 hours and often within an hour.
Do you have pupils who need extra support in maths?
Every week Third Space Learning's maths specialist tutors support thousands of pupils across hundreds of schools with weekly online 1-to-1 lessons and maths interventions designed to plug gaps and boost progress.

Since 2013 we've helped over 110,000 primary and secondary school pupils become more confident, able mathematicians. Learn more or request a personalised quote for your school to speak to us about your school's needs and how we can help.
Our online tuition for maths programme provides every child with their own professional one to one maths tutor