Make Year 6 Wellbeing & Mental Health a Priority & Preempt SATs Stress
November 22, 2022 |
2 min read
Learn how to emotionally support primary pupils' wellbeing and positive child mental health for SATs with a whole school approach from Reception to Year 6 – for teachers, SLT, children, parents, carers. 
See also: SATs 2023
It is widely understood that positive health and wellbeing – including mental health – contribute to a child's ability to flourish, thrive and achieve (Public Health England, 2014).
Indeed some would say it's our duty to equip children with skills such as resilience, self-awareness and self-belief in order that they can navigate challenges at school and beyond without compromising their performance.
As our Year 6 work through their final year at primary, we need to ensure that a school's own accountability pressures from SATs and the national assessments don't place undue stress on these 11-year old children.
It's not easy.
90% of 6,500 teachers and headteachers surveyed by the NUT in 2016 agreed that SATs preparation at key stage 2 is having a 'harmful impact on children's self-confidence and mental health'.
But there are things we can do to improve children's mental health and self confidence.
So it's worth looking at what we can do to ensure positive mental health throughout the school but especially in Year 6 as pupils prepare for transition.
This is the key advice given in the new free Year 6 Wellbeing Guide: An emotionally healthy approach to KS2 SATs.
1. Take a whole school approach to wellbeing and mental health
It starts with a whole school approach to mental and emotional wellbeing, from the foundation years right through to Year 6. This doesn't mean talking about SATs from Reception, but rather teaching positive coping skills on how to communicate how you feel and how to manage when you encounter something difficult or upsetting.
2. Communication about mental health issues is key
By making space to talk about these things it not only gives children 'permission' to express how they feel, but helps them to understand that emotions are global experiences common to everyone, which helps counter worries of being 'different' or 'ashamed'.
3. Involve parents the wider community
It's also about involving parents and pupils and providing them with the tools and understanding to manage their experiences.
How the Year 6 Wellbeing Guide can help you
Learn how to set the right culture and tone for your school – starting with the staff team
Know how to look after yourself and your colleagues
Emphasise the importance of talking and listening
Understand what language to use
Manage children's environment so the conditions of the statutory national tests don't come as a complete shock
Consider creative approaches to learning
Follow a termly plan for Year 6 wellbeing
Recognise the signs when children's mental health is being negatively affected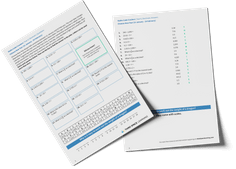 Year 6 Wellbeing: Your Guide to an Emotionally Healthy KS2 SATs
Downloadable guides for teachers and school leaders with handouts for parents and carers and pupils to support Year 6 before and during SATs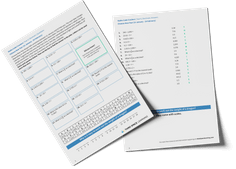 Download Now
Here's what teachers have said about the free Year 6 Wellbeing Guide so far:
"Lovely resource – supportive, encouraging and some great practical tips" Zoe Ross, Teacher, Subject Lead, and Founder MindMoose – Teaching children how to have a healthy mind
"These are so brilliant! I'll definitely be using them with the staff, children and parents at our school. No child should feel any pressure when it comes to SATs; these guides for staff, parents and children are full of sensitive and sensible advice and are pitched perfectly for their intended audience. Excellent work!" @thatboycanteach, Year 6 Teacher, Maths Coordinator
What if we're worried about a Year 6 pupil for SATs?
SATs should not:
– affect a child's appetite
– affect a child's ability to sleep
– alter a child's personality
– induce panic, tears or disengagement from lessons
– be a reason not to attend school
If any of the above are evident, then SATs may be causing an excessive degree of emotional distress, and the child in question may benefit from some intervention. Year 6 Wellbeing Guide sets out some of the steps you can take including:
How to involve the family
When to ask for additional support
How to confront negative media coverage or external attitudes
At Third Space Learning, our online, one-to-one SATs revision tutors work hard to form a productive bond with students. Students have the same tutor week on week and become more confident asking questions. Tutors also encourage students, giving rewards for work well done. Our tutors are also trained to identify symptoms of distress, ensuring that the learning environment is positive and constructive.
Year 6 will be ready for SATs and transition
As children's mental health charity, Place2Be states "When children feel supported by peers and grown-ups, they are better able to deal with difficult transitions. Not only that, but scientists have proven that being kind to ourselves and others is good for our brains – and our relationships!" This should be the aspiration for all our children all year round.
To finish on a positive note, for most children the KS2 SATs and Year 6 testing regime are a challenge that they feel prepared and ready for. We just need to be aware of all pupils in our care and the ensure that all are supported.
As a former pupil of Sheringham Primary School in Norfolk said:
'If I could tell year 6 children one thing it's this: don't stress; SATs are not as bad as you think.'
Please let us know what you're doing to support your pupils' emotional wellbeing and mental health so we can share ideas, especially in the run up to SATs, using the hashtag #SATswellbeing.
Liked this? Read our blog post on How to Ace Year 6 Revision for SATs, Year 6 SATs Maths Papers
Online 1-to-1 maths lessons trusted by schools and teachers
Every week Third Space Learning's maths specialist tutors support thousands of primary school children with weekly online 1-to-1 lessons and maths interventions. Since 2013 we've helped over 150,000 children become more confident, able mathematicians. Learn more or request a personalised quote to speak to us about your needs and how we can help.