After SATs Lessons: 5 Golden Rules for Year 6 Teachers
April 5, 2023 |
3 min read
KS2 SATs week is over! But what should teachers do in their lessons after SATs? An almost audible collective sigh of relief rises from Year 6 teachers and KS2 pupils across the realm. Suddenly, the prospect of life beyond SATs becomes tantalisingly real and, at least for now, it is there to be enjoyed.
Feelings during the next few weeks will (though I hate to have to remind you) morph from the relief that the end of the SATs week brings into the impatient wait for results day.
For KS2 teachers, the initial feeling of relief may even be tempered by less positive feelings: 'if onlys', questions about pass marks in KS2 Reasoning papers, and thoughts of that awful test question. But (and take note, Year 6 teachers!) it is important that we don't dwell on these things – they're out of our hands and we do not have the power to change them.
However, there is plenty you can do in the meantime to make the most of your last few weeks with your class. So here are five ways Year 6 teachers can make the most of KS2 lessons after SATs:
1. Keep calm & carry on for KS2!
There is plenty to motivate you even when you feel the lethargy that inevitably comes once such a monumental event has been and gone. It is tempting to 'ease off' once the KS2 tests are over and, to some extent, you can; but there are things to consider:
Behaviour can worsen without proper routine and structure.
Children already spend 6 weeks at home between year 6 and year 7, a lack of ongoing learning in the summer term is detrimental to their transition to secondary school.
Teacher assessment data is due in on June 29th, so helping children to achieve all of the interim assessment objectives (in Reading, Writing, Maths and Science) is really important. Remember that you know the children better than the tests do, so your assessment means a lot!
2. Be creative, plan for fun!
As part of your structured approach to finishing off the summer term, plan to have some fun. Now that you don't have the responsibility of preparing children to sit the tests, you can be more creative with your teaching and learning opportunities. Think about:
Educational visits and visitors always go down well and (if well-planned) can have a great effect on learning.
Activities with a focus on confidence-building are essential to a Year 6 pupil's transition process: residentials are perfect for this, but if you don't have one booked outdoor adventure-type activities are a great shout.
Some may disagree but a couple of events that are purely organised for fun show the children that you care: water fights or theme park trips are popular and fairly easy to organise.
And of course, let's not forget the end of year production!
3. Plan ahead & be prepared for new Year 5s
Thinking about the next year might seem like the last thing you want to do right now. But actually, it's a great way to help you as a teacher move past any of those negative thoughts or worries surrounding SATs week.
Reflect on the this year's teaching and learning in light of the test content and the children's attitudes towards the tests – what went well that you would do again? What can be done differently next year?
Learning from past experiences is the best way to beat any feelings of failure, and being proactive about how you will do things differently helps quell thoughts of regret. You and your colleagues might consider, for example:
An emphasis on ensuring all arithmetic methods are secure earlier in the year (this could even mean liaising with your Year 5 colleagues and asking them to start work on this right away).
Which children from the next cohort might need a 1:1 intervention like the programmes provided by Third Space Learning to help them succeed.
A strategy to introduce more SATs-style reasoning and problem solving into your teaching sequence.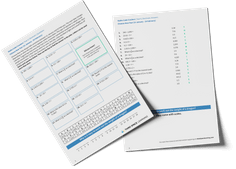 SATs Question Breakdown
A detailed look at three Maths SATs Papers, with the 15 key points you need to take from them into your next staff meeting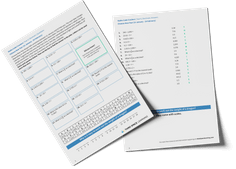 Download Now
4. Year 6 teachers, embrace the calm!
Let's not fool ourselves, there is no 'wind down' in the summer term. However, there are windows of opportunity for a Year 6 teacher to relax perhaps a little more than in the run-up to SATs. Look for the opportunities and take them when they come.
We all know teaching is a million-mile-an-hour job which could take up all of our time 24/7, and because of this we frequently miss chances to just stop when they present themselves, telling ourselves we should just do more.
So have some evenings off and enjoy the (hopefully) approaching summer; it'll keep you fresh as a teacher over the next couple of months. Sure, you may possibly be spending a fair amount of time marking writing books, but this is why it's worth trying to make yourself have some down time.
Don't forget to be wise with your planning over the next few weeks so that you don't overload yourself with assessing writing – you can't be doing it every day!
5. Enjoy YOUR half term holiday
The aforementioned teacher assessment has the potential to ruin the most glorious of all half term holidays. Don't let it.
Do enough during the preceding weeks to ensure you don't leave with a stack of marking – a little bit of careful planning of your own time should make this possible.
Don't be tempted to do 'just one more piece of writing' on the day you break up – it possibly won't be the kids' best work anyway and you'll be lumbered with 30 (potentially substandard) stories to mark in what should be your free time.
You don't want to spend the holiday under the black cloud of that bag of marking in the car boot, only to mark it and then spend the rest of the time worrying that you've got so much to teach just because they didn't do their best piece on the last day of their most stressful half term.
I've said it before, and I'll say it again: make plans for the holiday. Make unbreakable commitments to your family and friends, and to yourself! Give yourself a reason not to work, one that means you won't be able to. It is your holiday – so have it.
Enjoyed this? Read our popular SATs breakdown post: SATs 2023, our guide to SATs 2022, Maths SATs 2022 and our Maths SATs Reflections. And take a look at our collection of Year 6 SATs maths papers.
Do you have pupils who need extra support in maths?
Every week Third Space Learning's maths specialist tutors support thousands of pupils across hundreds of schools with weekly online 1-to-1 lessons and maths interventions designed to plug gaps and boost progress.

Since 2013 we've helped over 150,000 primary and secondary school pupils become more confident, able mathematicians. Learn more or request a personalised quote for your school to speak to us about your school's needs and how we can help.