When we look at very large samples of data, the majority of the data usually lies in the middle of the range of values, with fewer values as we get further away from the median.

If we constructed a histogram with equal class sizes (sometimes known as bin widths) that represented the heights of the population of a country, you would get the approximate visualisation,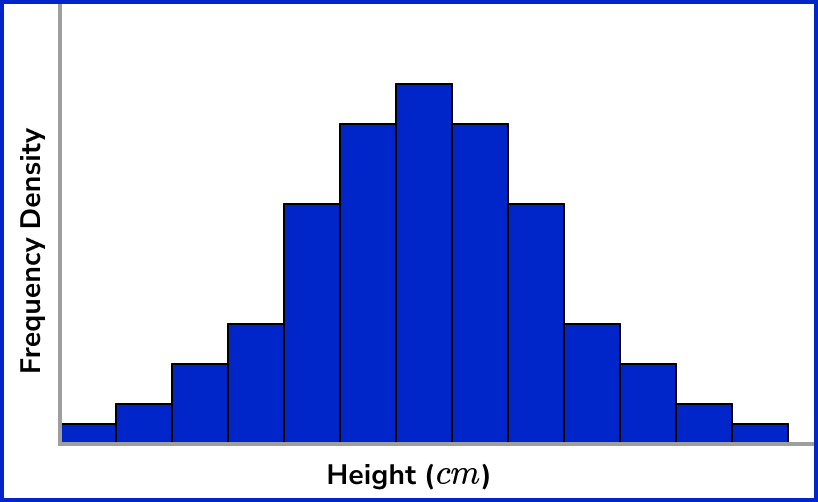 Here, the bar with the highest frequency is the central bar, with the frequency of each bar decreasing as it gets further away from the centre. If we highlighted the mean, mode and median on this diagram, they would occur in the same place,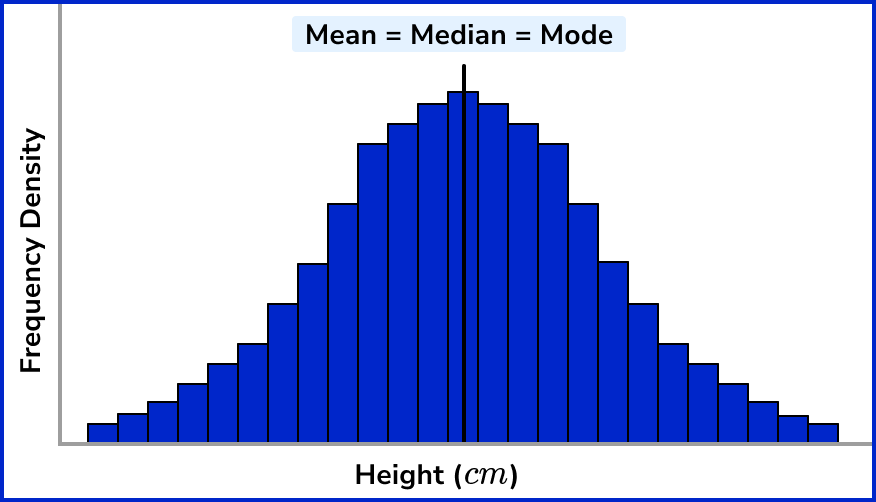 If we decrease the width of each class size (the bin sizes) by increasing the number of classes (the number of bins*), the histogram would tend towards a curved bell shape that is symmetric about the mean,

*The optimal number of histogram bins can be determined using Sturges formula.

This bell curve is the shape of the normal distribution, with mean μ. The standard deviation σ is the spread of the data from the mean. The higher the value for the standard deviation, the more spread out the data is relative to the mean.

Here, one standard deviation for the blue curve is larger than one standard deviation for the red curve,

The standard deviation is the square root of the variance (the average degree to which each data value varies from the mean).

The empirical rule states that 68\% of the data values lie within 1 standard deviation of the mean, 95\% of data values lie within 2 standard deviations of the mean and 99.7\% of data following a normal distribution lies within 3 standard deviations of the mean.

If we took a sample of the population, Scott's normal reference rule is the standard deviation of the sample.

The normal distribution is used a lot in probability theory, where the probability density function defines the shape of the distribution, here, the normal distribution with a bell shaped curve.