What Might Your School's Catch Up Tuition In Maths Look Like With Third Space
August 2, 2023 |
6 min read
Every September we begin a programme of catch up tuition in maths for over 7,000 pupils in hundreds of schools across England and the UK. The reasons schools choose to use Third Space Learning vary, but common themes tend to be: a need to plug gaps and fix misconceptions, preparing Year 6 for SATs, reducing teacher workload, and developing reasoning skills.
When primary and secondary schools return in September for the 2020-21 academic year, things are going to be a little different. In this article we aim to give an idea of what the catch up maths intervention from Third Space Learning will look like, and how we hope it will support your pupils after the uncertainty of recent months.
With most pupils having missed at least 3 months of classroom lessons before breaking up for the summer holidays, pupils are likely to have significantly larger knowledge gaps than would usually be expected in September.
In this article we explore what catch up tuition looks like here at Third Space Learning, and how we can support your pupils after the uncertainty of recent months.
A diverse picture of learning over lockdown
It would be wrong to say that primary school pupils will have missed 3 months of school learning. We know only too well how hard schools up and down the country have been working to deliver as broad and effective an online curriculum as possible during the recent Coronavirus pandemic lockdown.
Tens of thousands of downloads of our home learning packs and visits to all our home learning guides for parents are testament to this. Schools using our weekly online one-to-one tuition have been quick to set their pupils up from home throughout the lockdown, helping to keep learning going for those especially in need.
However with the best will in the world, some of your pupils will not have had as much access to schooling or made as much progress in their learning as they would have done with their teacher at school.
They may have developed other skills of course but academically, for most, we expect to see more gaps than usual. And the biggest gaps are likely to be among the most disadvantaged, who are the least likely to have access to the necessary equipment and support.
This is the reason that the Department for Education (DfE) is introducing a National Tutoring Programme (NTP) as part of its £1 billion catch-up fund. Read more about how to choose your tuition partner.
Update: Third Space Learning has been selected to be one of the 32 National Tutoring Programme Tuition Partners and will be offering highly subsidised online maths tuition to state primary and secondary school pupils. Find out more about how your pupils can benefit from our online tutoring and resources here: National Tutoring Programme.
Your options for catch up tuition in maths
We believe – supported by evidence from Education Endowment Foundation (EEF) research of 5 months' additional progress – that one-to-one tuition, along with quality first teaching, is the most effective way for individual pupils to make rapid and long lasting progress in maths.
For this reason we welcome the government's new catch up funding. However we're also aware that catch up tuition can take many forms, from unregulated well-meaning volunteers downloading worksheets once a week, to in-school small-group tuition sessions, to the kind of personalised programme of expert-led online tuition schools can expect from Third Space Learning.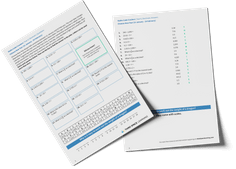 Want personalised online lessons to support your target pupils?
Learn more about how our 1-to-1 interventions work on a 10-minute call. You'll have a chance to see the platform, review our curriculum and ask as many questions as you like.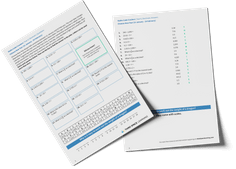 Find Out More!
Planning for September
As we know from the many school leaders who've contacted us over the past few weeks, the issue of how best to support children to make rapid progress in September is a very live one right now.
With teachers already overstretched, it is unrealistic to expect them alone to be able to provide the necessary personalised support for individual children. Teachers consistently go above and beyond their duty to support their pupils – as has been proved again and again throughout recent months. In the workload crisis facing schools and teachers, it would be inequitable to expect teachers to sacrifice even more of their time for tuition as part a of catch up plan.
As you research your options for an external high quality catch up intervention in September, you'll need to look carefully at how each best supports the individual needs of the pupils in your school.
7 questions to ask when considering an external provider for catch up tuition:
1. How much training do the tutors undertake and are they experts in teaching maths?
As a guideline, the EEF recommends a minimum of 5-30 hours of training to deliver interventions. Here at Third Space Learning, each of our maths specialist tutors receives 135 hours of initial training followed by ongoing CPD each year.
2. Is the programme of tuition one-size fits all or is there a bespoke element?
To ensure learning is personalised, every pupil signed up to Third Space Learning begins with an initial diagnostic assessment to establish baseline knowledge and pinpoint their individual gaps. This helps create their own unique sequence of lessons, which is adapted and refreshed as we learn more about each child throughout the programme.
3. What are the safeguarding measures in place?
Understandably, schools want to be able to be sure pupils are safe and secure when being taught by any external provider. We complete a thorough background check on each of our tutors and record every lesson for safeguarding and training. Our live session monitoring team is always on hand to support where needed and we have protocols that both tutors and schools must adhere to.
4. What is the quality of the curriculum content and lessons that children will be following?
It's essential any tuition provided complements what you're teaching in class and throughout the school. Our one-to-one lesson curriculum of over 270 lessons has full coverage over the National Curriculum. Each lesson follows a mastery approach, can be adapted into teachable units, and are available for teachers to review in advance of lessons.
5. What experience does the provider have teaching disadvantaged children?
The portion of the £1bn fund allocated for the National Tutoring Programme is aimed specifically at helping those most in need to catch up. Over 50% of the young people we teach are in receipt of pupil premium and, since 2013, we've helped improve educational outcomes for over 35,000 disadvantaged pupils. We're conscious of the challenges that these children can be under and have developed processes to try to mitigate these.
6. How disruptive will tuition be to the school day?
Traditional one-to-one interventions can often only be done by taking one child out of class for an hour at a time. With an even higher number of pupils likely to require one-to-one support in September, that's not something that's realistic for schools. With Third Space Learning, every one-to-one session can happen at the same time. This means only one hour of teaching time is used up causing minimal disruption to the quality first teaching happening in class.
The children are accessing their lessons from home and I feel it brings them a little 'normal' in their everyday lives. They have all said they enjoy it! So thanks from Westfield Primary School for carrying on!

Jennifer Chaudhuri, Maths Leader, Westfield Primary
7. Can the tuition keep running if another lockdown happens?
Because Third Space Learning runs online, we're able to keep supporting pupils even when they're not in school. So if a second wave of COVID-19 becomes a reality and another lockdown (including school closures) is enforced, your pupils can still receive regular, consistent, personalised support from home.
Talking to a tutor and undertaking a lesson is something which in this current climate is priceless. One happy boy to be learning and socialising outside the four walls and one happy mum

Gemma, Mum
If you're looking at your options for catch up tuition at your school and would like to speak to us about how we can help, you can book a call here.
What Third Space Learning's catch up tuition looks like for individual pupils
Most schools choose to put pupils on our catch up tuition programme for 2-3 terms throughout the school year. For pupils in Year 6, Autumn term is used to address gaps and misconceptions from the KS2 curriculum before moving on to our dedicated SATs tutoring revision programme in January. For pupils below Year 6, lessons focus on building solid foundations and ensuring they're confident and prepared as they move up the school.
Let's explore what this might look like in more detail…
Diagnose first, then teach to the gaps
We want to make the greatest impact with our one-to-one lessons as quickly as possible so each pupil is assessed against learning objectives to identify the most valuable lessons to teach them – and the order which makes most sense to teach them.
Diagnostic assessment used for catch up tuition
Diagnostic assessment is one of the hardest aspects of any 'responsive' teaching programme to get right. We first introduced ours in 2016 and have been improving and refining it ever since.
The Third Space diagnostic assessment is built around assessment maps which work through the most important concepts that will support a pupil to meet age related expectations.
Complex curriculum map for KS2
We have assessment maps for every year group and every strand of the KS2 curriculum which break down the content for each pupil's year group and also link each lesson objective to the necessary prior learning which a pupil would need to understand.
We assess in detail against the curriculum strands that the teacher has chosen to prioritise for each pupil.
Every teacher has the option to choose the curriculum strands that they'd like each pupil to be assessed against (for obvious reasons we can't assess everything at once).
Place value or not?
In the Autumn term we find that many teachers opt to focus on number and place value. Of course if a pupil has a solid understanding of place value, then a teacher would choose one of the other curriculum strands such as fractions or the four operations. This prioritisation of strands can be adjusted for each pupil individually.
How the questions in our diagnostic assessments adapt
Within the assessment for a strand, the questions are adaptive, starting at the "working at" level for the year group that the pupil is in, then moving backwards and assessing related prior knowledge learning objectives where necessary.
This approach enables us to identify the ideal starting point for each pupil to help them catch up as quickly as possible.
Wherever assessment shows a pupil to be struggling with a concept, we add a lesson on that learning objective to their personalised learning pathway that they will work through with their tutor. The result is that, if for example, you have 10 pupils on the catch up programme starting in September, they could each have a completely different and personalised sequence of lessons to work through.
Example learning sequences for catch up tuition
Year 5 pupil – addition and subtraction catch up
An example of this is shown for a Year 5 pupil below. This Year 5 pupil was assessed initially on the four operations, as chosen by their class teacher. Our assessment showed that they were struggling with mental addition and subtraction at a year 3 level so their learning journey starts with a relevant Year 3 lesson.
You can see from the list of diagnosed lessons that after this they will move on to Year 4 and Year 5 content on adding and subtracting larger numbers mentally and formal methods.
Year 3 pupil – measurement catch up
In another example, this Year 3 pupil has been found to have significant gaps in their understanding of measurement, so will work with their tutor through topics from Year 1 upward. They will start with some more basic lessons introducing and reviewing the basic concepts of capacity, weight and volume. This will ensure they have a solid understanding of the foundations before moving onto Year 2 and 3 content.
Teachers stay in control
This lesson list is shared with teachers as soon as the assessment is completed.
Teachers can review the learning journey for each pupil, understand the assessment questions and the pupil's answers behind the diagnosis, and, if they feel the pupil doesn't need that lesson or that they would like to teach it themselves in class, they can choose to skip the lesson too.
In this way, pupils receive the best and most impactful intervention for them, informed by both our assessment and teacher assessment.
Regular reporting means staff are able to stay up to date with the content covered and progress made in each lesson, helping to inform class planning and understand where gaps lie within the class.
45-minute personalised lessons
The lessons are taught by our tutors in weekly 45 minute lessons. As it is 1-to-1 the pitch and pace of the lessons can be adjusted to suit each learner. This means that some pupils may work through multiple lessons within 45 minutes or, where necessary the tutor can go at a slower pace to support the pupil and provide more scaffolded learning opportunities.
In this way, we're able to provide the most impactful learning journey for each pupil on the catch up tuition programme.
How Third Space would prepare a catch up tuition package for pupils in your school
We're currently talking to hundreds of headteachers and SLT every week to help them decide what the best use of their catch up tuition budget will be. All you need to know are vague numbers for how many pupils will need support, and then we arrange everything else.
We train the tutors, provide your children with headsets and after they sit their online diagnostic assessment, we design their unique lesson journey. We do all of this without adding to your teacher's workload – allowing them to focus on reintegrating children into the classroom and delivering quality first teaching.
It's worth saying that our catch up tuition can take place at school or at home, so should the UK go to a second lockdown, maths learning need not stop – all the child needs is a laptop and an internet connection.
In fact for many schools we've been working with this academic year, the one thing that has remained a constant for their pupils in this time of huge change, is the weekly one-to-one maths lessons with a tutor who is familiar to them.
If you are looking for ways to provide personalised catch up lessons for your pupils without adding to your teacher's workload next year, book a time to speak here. We also have a breakdown of catch up funding options.
Do you have pupils who need extra support in maths?
Every week Third Space Learning's maths specialist tutors support thousands of pupils across hundreds of schools with weekly online 1-to-1 lessons and maths interventions designed to plug gaps and boost progress.

Since 2013 we've helped over 150,000 primary and secondary school pupils become more confident, able mathematicians. Learn more or request a personalised quote for your school to speak to us about your school's needs and how we can help.