To TeachMeet or not to TeachMeet: Primary Networking
July 5, 2021 |
3 min read
Teachmeets and other networking events provide an important element of improving pedagogy for headteachers, teachers, and SLT alike. Here are some pointers for choosing the right TeachMeet, MathsHub, or Independent CPD event for KS1/2 Primary Maths teachers.
Teachers are (usually!) social people, who like discussing and sharing best practice. Unfortunately, teachers also rarely have the time to do this. When training to be a teacher, you constantly pick up tips from other teachers, you have CPD opportunities and are frequently sent to events – but how do we keep sharing and learning about great practice after this?
Teacher networking events
Teacher networking events are becoming increasingly popular every year, with more and more teachers coming along to share best practice and pick up a few new top tips along the way. I even went to a TeachMeet in Surrey a few months ago that had around 100 teachers packed in!
With little time and less funding, great CPD and events can be like gold-dust to teachers. Finding the right one for you is key and, having attended a variety of these networking events, I thought it would be useful to share which I would consider the most useful to attend from a teacher's perspective.
To this end, here are 3 different types of CPD events, what they have to offer, and a brief interview with a colleague!
TeachMeets
If you've never been to a TeachMeet before, it is essentially local teachers getting together to share 2-5 minute teaching ideas with each other over a glass of wine and some nibbles (read: informal snacks and loads of great ideas!).
You don't necessarily have to share ideas yourself – you can just listen to others – but I found I enjoyed TeachMeets much more when I was involved.
Getting involved in the mini-presentations also allows you to network with other teachers more easily. Be warned, you should expect teachers to come up and ask you questions about your presentation afterwards.
What's great about TeachMeets?
They're full of quick snippets of ideas, so you don't have to listen to hours of CPD training.
You meet lots of other local schools, which means you can network with other teachers in the same area after the presentations. I've sat next to a huge variety of people at TeachMeets, from headteachers to CPD leads.
There's usually a relaxed, welcoming and friendly atmosphere. TeachMeets are usually held after school and are quite informal – plus they don't take up too much of you evening!
My colleague and former primary teacher, Luke Hier, went to a London TeachMeet this March. I caught up with him for a chat, and asked him for his thoughts on what he got out of it:
What did you enjoy about the TeachMeet?
"There was a good balance between listening to those presenting their ideas and actively participating in practicing some of those ideas. It meant that we all were engaged throughout – the energy of the room never dipped."
What can teachers get out of going to a TeachMeet?
"Working in the same environment everyday can get tedious, but reaching out to connect with individuals from other schools can encourage you to take a fresh perspective on your own practice. You can be Inspired to take new ideas into classroom, and you know the ideas gained from the TeachMeet have worked in another classroom across the country – it's kind of a guarantee. You even get a chance to test them out there and then!
Taking time out to connect with others in the sector gave me a renewed sense of purpose. You could feel the very real camaraderie between the participants. Plus I really enjoyed the biscuits!"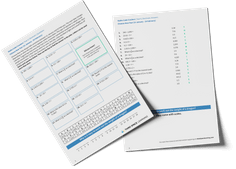 Topical Maths Activities For The Term
A selection of topical maths investigations linked to calendar dates, designed to develop reasoning and problem solving in your pupils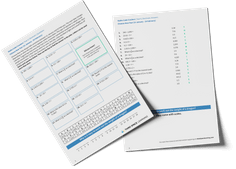 Download Free Now
Are there any negatives about going to a TeachMeet?
"Perhaps how short they are. The amount of people brimming with ideas means that you could spend all evening sharing practice and experiences."
I certainly agree with Luke, but would add that: to me, one of the best things about TeachMeets is that they're easy to find and sign up to – just search Eventbrite for 'teachmeet' or 'teach meet'
Maths Hubs meetings
MathsHubs bring together mathematics educational professionals and are a collaborative national network of 35 hubs across the country which help to spread excellent mathematics practice.
What's great about MathsHubs?
They hold lots of free CPD events all over the country, all the time. I've found the best way to keep up to date with their events is on Eventbrite, by simply searching for any specific events I would like to attend.
Each hub is led by an outstanding school or college. The great connections you can make are therefore beneficial for yourself, your school, and your pupils.
Their events allow you to share best practice with other interested Maths professionals and receive some great CPD from experienced mathematicians.
Recently, I attended a London MathsHub CPD afternoon looking at improving reasoning and mastery in Maths. I took away some great tips for Maths classroom practice.
One quick tip that I had never tried before was to purposely leave the numbers on a number line blank when teaching Maths. This means that pupils learn to use mental imagery more effectively. I also liked the idea of asking pupils 'can we simplify this before we start?' for particularly complex Maths problems. This way, pupils have a chance to explore their reasoning skills before they begin to solve the problem.
For me, the MathsHub event I attended was great for networking, I met other like-minded professionals and took away some ideas and resources for good classroom practice.
I would, however, advise that you do a bit of research on prospective sessions – for example, who is leading – in order to make sure they're the right ones for you.
Independent CPD events
On top of TeachMeets and Maths Hubs, there are other CPD events you can attend in all regions across the country. You could share best practice at Teach First's annual impact conference and run your own CPD session, or attend other independent events such as #PrimaryRocks (co-founded by Gaz Needle) which I was hugely lucky to attend recently.
I also organise and run Maths Intervention Showcases at Primary schools that Third Space Learning works with across the country. At these events, SLT and Maths Leads can share best practice about what interventions are (or aren't!) working for them in their school.
Plus there's a golden opportunity to see our 1-to-1 Maths tuition in action. Nothing beats the sound of hearing a group of pupils in a room all talking about Maths. For more proof of this, see the below tweet of James Jones' pupils working on our Topical Maths Problems:
What's great about Independent CPD events?
If you're part of your own networking groups then you can cross-network with other groups more by attending their events.
You can talk to teachers and schools with similar issues to you and see how they're tackling these issues.
You can build your social media profile by meeting other professionals and building your following network on Twitter – why not start with us at @thirdspacetweet!
Teacher networking events are becoming more frequent and more highly attended each year – the trick is to find the events that suit you the best.
If you're looking for new quick classroom tips, then go along to a TeachMeet but if you're looking for something more specific, like exploring how to best support your low-attaining pupils in Maths, then attend a Maths Intervention Showcase. They best way to explore and sign up to networking events is probably through Eventbrite where you can search local events using keywords.
On a final note, at #PrimaryRocks School Leader Alanna Gay brilliantly summarised how "networking is essential when moving into school leadership positions as it accelerates your pathway". If you're moving further into school leadership positions, then don't forget to consider how enormously useful networking events can be – teachers should never stop learning!
Do you have pupils who need extra support in maths?
Every week Third Space Learning's maths specialist tutors support thousands of pupils across hundreds of schools with weekly online 1-to-1 lessons and maths interventions designed to plug gaps and boost progress.

Since 2013 we've helped over 150,000 primary and secondary school pupils become more confident, able mathematicians. Learn more or request a personalised quote for your school to speak to us about your school's needs and how we can help.